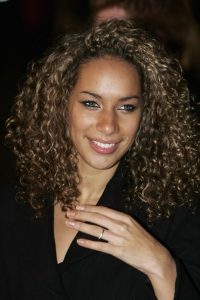 In 2006, Leona Lewis joined and won the third series of The X Factor. After her win, she secured a £1 million recording contract with Syco Music. This was followed by the release of her debut studio album Spirit where it became one of the best-selling albums in the United Kingdom. With Spirit, she also became the first British artist to debut at Number 1 in the US. The lead single "Bleeding Love" was the best-selling single of 2007. The following year, Spirit also charted abroad, furthering her prominence around the world.
Her second album Echo was also met with success, also charting Number 1 in the UK. By 2010, she had her first UK tour The Labyrinth. The following year, she released the single "Collide" where she collaborated with Avicii. She then released her first EP called Hurt: The EP. Soon after, her third album was released in 2012, though it wasn't as successful as her first two.
For her next work, she released her first Christmas-themed album Christmas, with Love in 2013. Two years later, her latest and fifth album I Am came out. Lewis has also had appearances on television as judge/mentor in some talent shows, such as Platinum Hit, The X Factor, The Voice UK, and Songland. In 2014, she made her acting debut in the film Walking on Sunshine. This year, she played the recurring role of Amber Hall in the American series The Oath.
Growing up, Leona Lewis had some issues with her body. "I've done every kind of diet. When I was in my late teens I was a size eight (and I'm 5ft 8in) and thought I was fat and mum had to say to me, 'Don't lose any more weight.' Looking at pictures now, I can see I was sickly skinny," she said in an interview. She now knows better and has since improved her lifestyle by eating healthily.
Following a vegetarian diet, Lewis likes egg-white omelet with spinach, mushrooms, onion and tomatoes for breakfast. She also likes to drink protein shake and eat granola with almond milk in the morning. For lunch, it's usually some salad with fruits. She also loves Black rice veggie sushi with avocado and cucumber on the side. For dinner, it's mixed stir-fry veggies, pasta, or Aubergine lasagne, depending on her mood. Lewis also snacks on lots of nuts in between her meals.