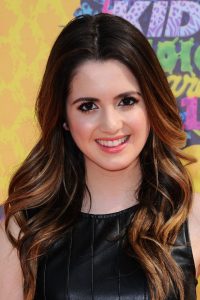 It was in 2003 that actress Laura Marano started her professional career in Hollywood. She debuted as Kate Malone on the show Without a Trace and played a voice role in the film Finding Nemo. She next had guest roles on Joan of Arcadia and Medical Investigation. She later played young Jackie in the movie The Jacket and starred on the show The X's. Following this, she played young Becca in the comedy film Superbad. At the same time, she appeared as a regular on the game show Are You Smarter than a 5th Grader? for its Season 1.
After this, she joined the main cast of the short-lived series Back to You as Gracie Carr. She later played Heather Silverman / Young Sarah Silverman on the show The Sarah Silverman Program. In the 2010s, she gained wider success for playing Ally Dawson on the Disney series Austin & Ally. She played the role from 2011 to 2016. While on the show, she also had roles in the movies A Sort of Homecoming and Alvin and the Chipmunks: The Road Chip. She next played Diana Greenway in the 2017 movie Lady Bird. This year, she played Mia in the film The War With Grandpa.
She's only in her early 20s but the film and television actress treats her health and fitness seriously. Aside from making sure that her body gets the right kinds of nutrition through a clean diet plan, she also spends her time exercising. She stays active thanks to her on-the-go lifestyle and to her workout routine. She does cardio on a regular basis and also loves yoga. She even called it her fitness obsession. "I actually love hot yoga. I don't know why because every time I'm in it, I'm like, "I hate my life." But afterwards I just feel so much better. I always do it with my sister," she said.