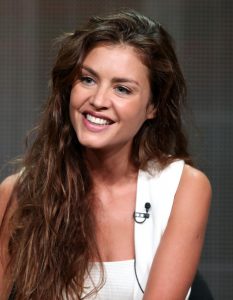 It was in 2010 that English actress Hannah Ware had her professional beginnings. She debuted in the film Cop Out where she had a minor part. She next appeared as Samantha in the British film Shame. From 2011 to 2012, she starred as Emma Kane on the short-lived American series Boss. Following this, she landed a role in the Hollywood film Oldboy starring Josh Brolin.
She went on to play the lead star Sara Hanley on the ABC series Betrayal, which only aired from 2013 to 2014. Afterward, she got the female lead as Katia van Dees in the action film Hitman: Agent 47 starring alongside Rupert Friend and Zachary Quinto. Her most recent work on the big screen was in the feature Aftermath released in 2017.
Apart from her healthy diet plan, the actress also keeps her body in top shape by working out. She normally has an active lifestyle, which she credits for her amazing figure in addition to her healthy diet regimen. For her role in the movie Hitman: Agent 47, she upped her training knowing an action film would be more physically demanding. Nonetheless, she enjoys the physical challenge. And because she's already an active person, it was fun for her, too.
Especially because she treated the fighting scenes and the training for them as some sort of dance routine. Talking about her physical preparation for the film, she said: "I'm not the most coordinated person, so it did make things a bit more challenging for me. But I'm very flexible from years and years of yoga training. I run a lot, so I have good stamina. And I can be quite fearless about physical danger and putting myself in those types of situations. So, that kind of fearless—I'm lucky enough to not get too scared so easily—that helps in performing those scenes."