Career Path Towards "The Fame"
Stefani Joanne Angelina Germanotta, known by her stage name Lady Gaga, was born on March 28, 1986 in New York City. She started playing the piano at age four, went on to write her first piano ballad at age 13, and began to perform at open mic nights at age 14.
She also led a prolific stage career in high school such as playing the roles of Adelaide in Guys and Dolls and Philia in A Funny Thing Happened on the Way to the Forum. In 2001, she made a minor appearance in the television series The Sopranos. She auditioned for New York shows but did not book any.
After high school, she was accepted for the Collaborative Arts Project 21 at New York University's Tisch School of the Arts, where she underwent a musical theater training conservatory. She eventually withdrew from the Collaborative Arts Project 21 to focus on her musical career.
She started her musical career by recording some songs with hip-hop singer Grandmaster Melle Mel, and started a band called the Stefani Germanotta Band (SGBand) with some friends from New York University. In 2008, she moved to Los Angeles for her to work extensively with her record label to finish her debut album, The Fame. It was released on August 19, 2008.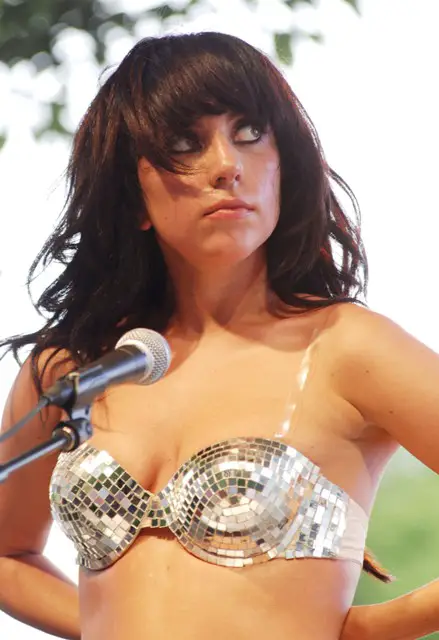 The album's lead single, "Just Dance" became a sleeper hit, hitting the international charts only in January 2009, triggering the immediate success of the album, and earning her first Grammy Award nomination for Best Dance Recording. She achieved a bigger unexpected success when another sleeper hit, Poker Face, reached No. 1 in several major music markets worldwide in early 2009, selling 9.8 million singles worldwide.
The Fame was also nominated for Album of the Year at the 52nd Grammy Awards, winning Best Dance/Electronica Album at the same award's show. The album went on to earn more awards and nominations, gaining instant worldwide popularity for Gaga.
While on a world tour, she wrote The Fame Monster, which was released in November 2009. Its lead single, "Bad Romance" topped the charts in 18 countries, while reaching the Top 2 in the US, New Zealand and Australia. "Bad Romance" received the Grammy Awards for Best Female Pop Vocal Performance and Best Short Form Music Video.
Her second studio album, Born This Way, was released on May 23, 2011. The singles "Born This Way", "Judas" and "The Edge of Glory" were released and became critically and commercially successful as well. The second album sold 1.108 million copies in its first week in the United States. It also received three Grammy Award nominations, including her third consecutive nomination for Album of the Year.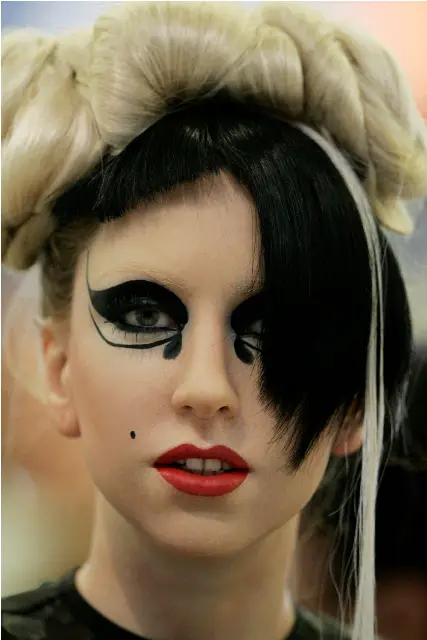 Over-the-Top Fashion and Plastic Surgery
Not only is her music sparking public interest and attention, her image and appearance has also intrigued fans and critics alike. Her fashion and make-up has always been over the top, making her more remarkable not just in the music industry but also in the fashion industry.
People are also convinced that she has undergone a cosmetic procedure to enhance her nose. The reports began when she appeared in a Gay Pride event where her nose looked slimmer and smaller. In contrast, she had stated what she thought about plastic surgery in an interview with Harper's Bazaar in 2011. She said, "I have never had plastic surgery, and there are many pop singers who have." She added, "I think promoting insecurity in the form of plastic surgery is infinitely more harmful than an artistic expression related to body modification."
The reports did not stop her from making other ventures. She made her motion picture debut in Robert Rodriquez's Machete Kills, playing the role of La Chameleón. The film was released on October 11, 2013 but received negative reviews and had a poor performance at the box office. She will follow this with a cameo in another Robert Rodriquez project called Sin City: A Dame to Kill For to be released on August 22, 2014.