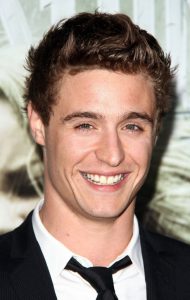 Actor Max Irons had his career start in the mid-2000s where he debuted in the 2004 movie Being Julia. His next role came in the 2009 film Unrequited Love. That same year, he appeared as Lucius in the British feature Dorian Gray. In the 2010s, his career flourished. He first starred as Henry in the 2011 film Red Riding Hood, as well as starred in the miniseries The Runaway. In 2013, he co-starred as Jared Howe in the feature The Host.
His next role was as Edward IV in the British drama series The White Queen. Following this, he starred as Miles Richards in The Riot Club. In 2015, he portrayed Fredrick "Fritz" Altmann in the biographical drama film Woman in Gold. He later portrayed Howard Carter in the miniseries Tutankhamun. In 2017, he had roles in three films: Bitter Harvest, The Wife, and Crooked House. This year, he starred as Alfred in the thriller film Terminal starring Margot Robbie. He also started playing the lead role of Joe Turner in the new series Condor.
For his role in the movie The Host, the actor upped his workout routine to improve his physique. "The most effective part of my workout has been interval runs," said the actor. "That is where you power-up the treadmill and run as fast as you can for about six to ten seconds. Then you slow down for about 24 seconds, still keeping your heart rate up. You do this for a total of 10–15 minutes, depending on how conditioned you are. If you do it with the proper form, you'll get a great overall workout, strengthen your heart and burn some calories. It's intense." Apart from his fitness regimen, the actor also stays active by engaging in outdoor activities. For starters, he's into hiking and free diving. They're good for him because they're forms of exercises but they don't seem like it.