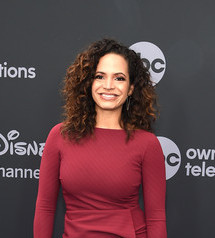 Christina Moses initially started her acting career during her teens in 1992, playing a brief role in the TV film The Dollhouse Murders. After a long hiatus, she returned with a guest appearance in an episode of Star Trek: New Voyages in 2007. She later had roles in the independent films Machete Joe and Crows. She also appeared in the documentary film Mumia: Long Distance Revolutionary.
On television, she guest-starred in Nikita, Twisted, and Rosewood. She also starred as Diana in the films Starship: Rising and Starship: Apocalypse, as well as acted in the movie Salt Water. Her first regular role on the small screen was as Jana in the TV series Containment. It aired on The CW in 2016.
At the same time, she guest-starred in Roadies. Moses became further known for her recurring character as Keelin Malraux in The CW's The Originals. Following this, she landed the role of Regina Howard in the family drama A Million Little Things. She simultaneously played the recurring role of Sharla Shepard in the thriller series Condor. Meanwhile, her most recent work in the movies was as Nina Dunkleman in the 2019 Netflix film Tall Girl.
To maintain her slim figure, Christina Moses sticks to a clean diet plan. This means avoiding processed foods to cut back on sugar, fats, and sodium. That's why her meals usually consist of organic foods, mostly plant-based. When she eats meat, it's typically fish for its healthy fats and sometimes chicken since it's healthier than red meat.
In every meal, she always has some salads to increase her vegetable consumption. She mostly snacks on nuts and fruits too, rather than fastfood or sweets. Despite her healthy eating habits, the actress occasionally indulges in her cravings. She doesn't believe in strict dieting and she knows that depriving herself of food would just backfire in the form of binge-eating.