Becoming America's Sweetheart
Julia Fiona Roberts was born on October 28, 1967 in Smyrna, Georgia, U.S to Betty Lou and Walter Grady Roberts. Her older brother, Eric Roberts, sister Lisa Roberts Gillan, and niece Emma Roberts are also actors. Her parents co-founded the Atlanta Actors and Writers Workshop in Atlanta, Georgia.
Following her parents' divorce in 1972, she lived in Smyrna, Georgia, where she studied at Fitzhugh Lee Elementary School, Griffin Middle School, and Campbell High School. After her high school graduation, she traveled to New York to pursue a career in acting. Upon arriving, she signed with Click Modeling Agency and took acting classes.
She made her professional acting debut after landing a guest spot in an episode of the television series Crime Story, while her film career started after making her big screen debut with the 1998 film Satisfaction. She had previously acted playing a small role opposite her brother Eric in Blood Red, which was released in 1989.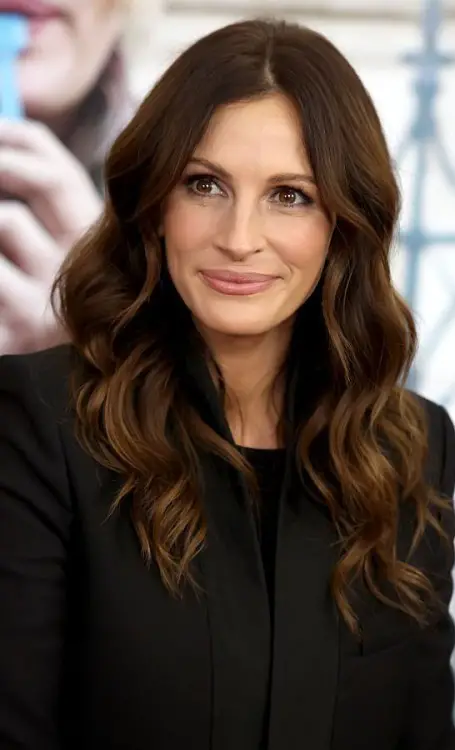 In 1988, she received a substantial attention for her role in the film Mystic Pizza. That same year, she made a guest appearance in the series Miami Vice. She then earned acclaim for her performance in the 1989 movie Steel Magnolias, for which she earned her first Academy Award nomination for Best Supporting Actress and her first Golden Globe win for the same category.
She was catapulted to international limelight when she starred opposite Richard Gere in 1990's Pretty Woman. She won the role after other more prominent actresses at that time like Michelle Pfeiffer, Molly Ringwald, Meg Ryan, Jennifer Jason Leigh, Karen Allen, and Daryl Hannah turned it down. Her portrayal of Vivian Ward earned her accolades, including an Academy Award nomination for Best Actress, as well as a Golden Globe win for Best Actress.
The following year, she enjoyed another box office success with the thriller Sleeping with the Enemy and went on to star in such films as Flatliners, Dying Young, Hook and The Pelican Brief during the early 1990s. In 1996, she starred opposite Liam Neeson in Michael Collins. Over the next few years, she headlined the movies Mary Reilly, Everyone Says I Love You, My Best Friend's Wedding, Conspiracy Theory, Notting Hill, and Runaway Bride.
In 2001, she portrayed the titular character in the film Erin Brockovich. Her performance received widespread praise, for which she received her first Academy Award win for Best Actress. After Erin Brockovich, she continued to star in mainstream films such as The Mexican, America's Sweethearts and Ocean's Eleven, among others.
She was then cast as Katherine Ann Watson in 2003's Mona Lisa Smile alongside Kirsten Dunst, Julia Stiles and Maggie Gyllenhaal. For the film, she received a staggering $25 million for her portrayal of an art professor who teaches her students to question the traditional roles. The following year, she starred alongside Natalie Portman, Clive Owen and Jude Law in Mike Nichol's Closer, and reprised her role as Tess Ocean in Ocean's Twelve.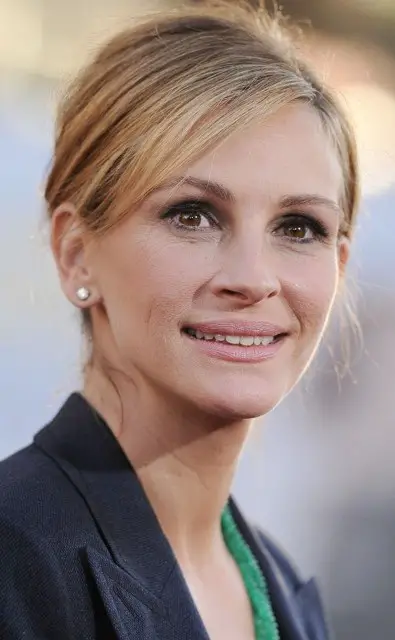 Later Films and Plastic Surgery
In 2006, she lent her voice for the animated features The Ant Bully and Charlotte's Web. The following year, she co-starred with Tom Hanks and Philip Seymour Hoffman in Mike Nichols' Charlie Wilson's War. This was followed by Fireflies in the Garden opposite Ryan Reynolds and Willem Dafoe.
She then made her Broadway debut on April 19, 2006, playing the role of Nan in a revival of Richard Greenberg's 1997 play Three Days of Rain. Although the play was a commercial success, her performance drew much criticisms. Subsequent works on the big screen include Duplicity, Valentine's Day, Eat Pray Love, Love, Wedding, Marriage, Larry Crowne, Mirror, Mirror, August: Osage County and the upcoming feature The Normal Heart.
The now 46-year-old Pretty Woman actress has also been asked on her stance when it comes to plastic surgery, which everyone knows is now a basic necessity for men and women alike in Hollywood. She expressed her concerns in an interview with Elle magazine, saying: "It's unfortunate that we live in such a panicked, dysmorphic society where women don't even give themselves a chance to see what they'll look like as older persons."
She added: "I want to have some idea of what I'll look like before I start cleaning the slates. I want my kids to know when I'm pissed, when I'm happy, and when I'm confounded. Your face tells a story… and it shouldn't be a story about your drive to the doctor's office."
However, Roberts has been rumored numerous times of undergoing cosmetic procedures as well. People have noticed throughout the years how her nose has improved into a more refined one. Also, since she's already in her late 40s, people think that she has acquired for some help to stay youthful as she currently is.