Career Beginnings and TV Breakthrough
Kelly Rutherford was born on November 6, 1968 in Elizabethtown, Kentucky. She has a younger brother and two younger sisters. Her mother, Harriet Edwards, is a model and writer. She studied at Corona del Mar High School. Her acting career started in soap operas, beginning in 1987 when she appeared in Loving.
The following year, she made her film debut in a minor role in 1988's Shakedown. In 1989, she gained recognition on daytime drama when she landed the role of Stephanie "Sam" Whitmore in Generations, a character she played until 1991. Also in 1989, she appeared in a small role in the horror movie Phantom of the Mall: Eric's Revenge.
After her role in Generations had ended, she joined the main cast, playing the role of Judy Owen in her first primetime TV series Homefront, though it was cancelled by ABC after two seasons. Around the same time, she appeared in the TV movie Breaking the Silence.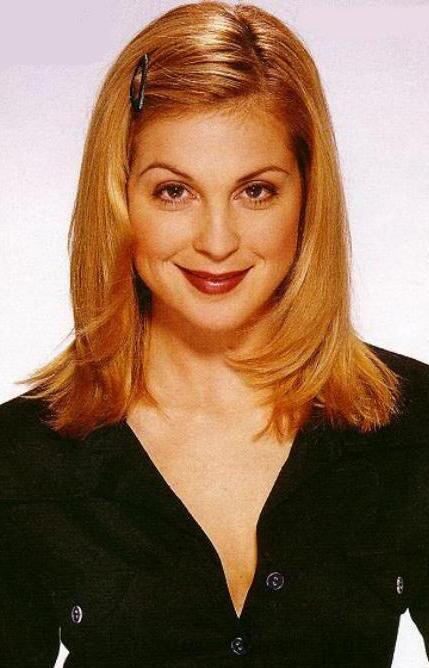 She then landed guest spots in a few TV shows, including Bodies of Evidence and Bill & Ted's Excellent Adventures, before securing a seven-episode part, playing the role of Dixie Cousins in The Adventures of Brisco County, Jr. from 1993 to 1994.
In 1995, she joined the main cast of the short-lived TV series The Great Defender and played the recurring role of Christine Lunden in Courthouse. She was then cast as Caitlyn Byrne in another TV series called Kindred: The Embraced, which was also cancelled after eight episodes.
During this period, she starred in two TV films: No Greater Love and Buried Secrets. She then made her breakthrough when she was chosen to play Megan Lewis Mancini in the well-known TV series Melrose Place, starring as a main cast in the show from its 5th up to its 7th season.
While on Melrose Place, she appeared in low-budget movies such as Dilemma, The Big Fall, Cyclops, Baby, The Disturbance at Dinner and in the TV movie The Perfect Getaway, as well as in the short film Six Months of Darkness, Six Months of Light.
After her role in Melrose Place had ended in 1999, she was cast as Laura Martineau, a recurring character in the TV series Get Real. She was also cast as a guest star in Nash Bridges and appeared in the miniseries Sally Hemings: An American Scandal.
In 2000, she appeared as a guest star in an episode of The Outer Limits and in three episodes of The Fugitive.
During this time, she also starred as Christine Hamilton in the horror film Scream 3, which garnered mixed to negative reviews from critics but proved to be a financial success, earning more than $161 million on a $40 million budget.
She next starred as Jodi in action-thriller film The Chaos Factor. In 2001, she appeared in the made-for-television film Acceptable Risk. She then appeared as Marilyn Lanier in an episode of Night Visions. Subsequently, she was cast as Alexandra Medford in a pilot for a Fox TV series called Eastwick but it wasn't picked up by the network.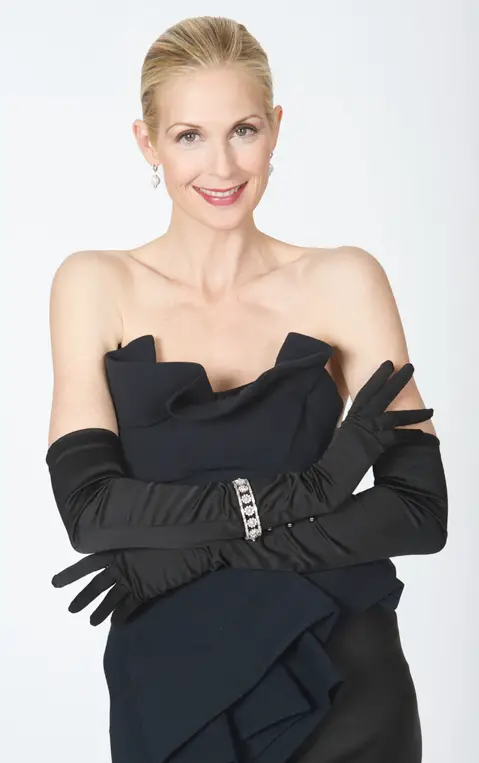 Continued Success on TV and Cosmetic Enhancements
From 2002 to 2003, she played the recurring role of Deputy Mayor Melinda Lockhart in The District, followed by the main role of Special Agent Frankie Ellroy-Kilmer in the short-lived TV series Threat Matrix. She was then hired for the part of Samantha "Sonny" Liston in another short-lived TV program E-Ring.
She found success on television again in 2007 when she secured the role of Lily van der Woodsen in the hit teen drama series Gossip Girl, in which she plays the mother of Serena van der Woodsen, one of the show's main protagonists. The show found mainstream success and lasted until 2012, airing for a total of six seasons.
During the early up to the late 2000s, Rutherford only appeared in mostly low-budget films and TV movies, including The Tag, Angels Don't Sleep Here, Swimming Upstream, Tell Me No Lies, A Sister's Nightmare and The Stream. She recently appeared as a guest star in the TV shows Bones and Being Mary Jane.
In an interview with People.com in 2013, the Gossip Girl star became candid on her involvement with cosmetic enhancements, saying she thinks it's beautiful for women to share about everything from childbirth to beauty secrets. Along the way, she confessed she has had Botox once before she got pregnant with her son Hermés.
Of her decision to try Botox, she said: "I think there's a certain age that if you like having it, go for it." In an interview with OK! magazine, Rutherford revealed that her first Botox was just about it and that she has no plans to continue in the future.
When it comes to cosmetic enhancements in general, the actress stated: "There are benefits to maybe starting things younger or earlier, but for me, I tend to do things the most natural way possible. I'm at an age now where it makes sense to do it."