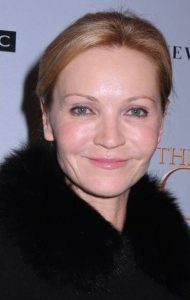 Hollywood actress Joan Allen had her beginnings in the 1980s. She was first noticed for her role as Reba McClane in the 1986 film Manhunter. She next starred in Peggy Sue Got Married. In 1995, she portrayed Pat Nixon in the movie Nixon. For her performance, she was nominated for Best Supporting Actress at the Academy Awards. The following year, she played Elizabeth Proctor in The Crucible, receiving another Best Supporting Actress nomination.
She later played notable roles in the films The Ice Storm, Face/Off, and Pleasantville. For her role as Senator Laine Billings Hanson in the movie The Contender, she got her first nomination at the Academy Awards in the Best Actress category. At the same time, she starred in the miniseries The Mists of Avalon. She later played Ann Hamilton in The Notebook and starred as Pamela Landy in The Bourne Supremacy. The rest of the 2000s saw her act in the films The Upside of Anger, and The Bourne Ultimatum. She went on to portray the titular character in the TV film Georgia O'Keeffe.
She may be in her 60s but it's apparent that actress Joan Allen takes good care of her body. In an interview with the Daily Mail, she revealed to sticking to a healthy lifestyle that includes working out on a regular basis. As a matter of fact, she considers exercising as a way to pamper herself. When asked how she pampers herself amidst her busy schedule, she said: "Probably to go to the gym, that I do quite a bit. I definitely feel that that's my time for me to do what I want."
She also said that she works out because she wants to be able to eat whatever she wants. She explained: "Pretty healthy, yeah. I also like to eat what I want to eat so going to the gym is kind of the tradeoff." Exercising not only helps her physically but it also helps her maintain her mental health. "I like to live a full life and I like that philosophy – I connect with that," she said.