Early Life, Career and Hollywood Breakthrough
Ashley Tyler Ciminella, professionally known as Ashley Judd, was born on April 19, 1968 in Granada Hills, California. She is the daughter of country music singer Naomi Judd and marketing analyst for the horseracing industry Michael Charles Ciminella.
Following her parents' divorce in 1972, her mother took her to Kentucky, where she spent the majority of her childhood. During a school break, she tried modeling in Japan for awhile. She then attended the University of Kentucky, where she majored in French. As part of her curriculum, she spent one semester studying in France.
She went to Hollywood after college and studied acting with notable acting teacher Robert Carnegie at Playhouse West, foregoing her commitment to join the Peace Corps. During this time, she worked as a hostess at The Ivy restaurant.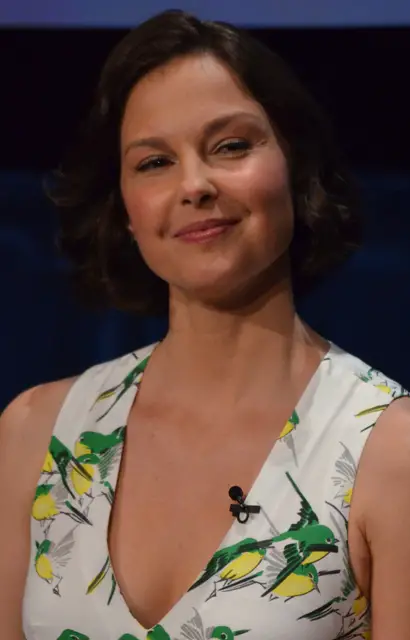 Judd's acting career began in 1991 when she made her TV debut in two episodes of Star Trek: The Next Generation. Around the same time, she also landed the role of Reed Halsey in the TV series Sisters, a character she played until 1994. Her career on the big screen initially started in 1992 when she made her film debut in Kuffs.
In 1993, she made her breakthrough when she played the titular character in Ruby in Paradise. For her performance, she won a National Society of Film Critics Award for Best Actress and New York Film Critics Circle Award for Best Actress. She was also nominated for an Independent Spirit Award for Best Lead Female.
This was followed by Oliver Stone's Natural Born Killers, although her scenes were deleted from the final version of the film. In 1995, she received further acclaim for her roles in Wayne Wang's Smoke and Michael Mann's Heat. The former received good reviews from critics and proved to be financially successful while the latter was also a critical and commercial success.
The following year, she portrayed Norma Jean in the made-for-TV biographical film Norma Jean & Marilyn. For her performance, she won the Primetime Emmy Award for Outstanding Lead Actress in a Miniseries or a Movie and was nominated for the Golden Globe Award for Best Actress – Miniseries or Television Film.
Around the same time, she also starred in A Time to Kill, a film adaptation of John Grisham's 1989 novel of the same name, which was both a critical and commercial success, followed by the movie Normal Life. In 1997, she played Dr. Kate McTiernan in Kiss the Girls opposite Morgan Freeman. Despite the film's negative reviews, it managed to earn more than $60 million on a $27 million budget, making it a commercial success.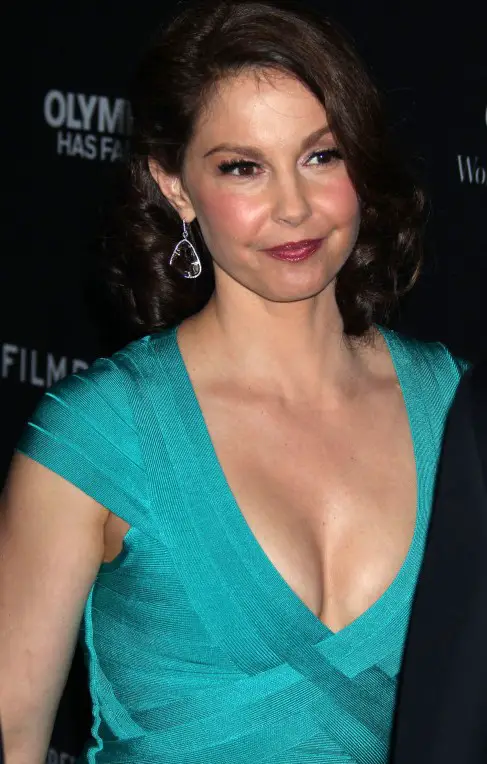 Continued Success and Plastic Surgery Controversies
In the late 1990s, she starred in the motion pictures The Locusts, Simon Birch, Double Jeopardy and Eye of the Beholder. She continued to gain stardom in the early 2000s for roles in such films as Frida, Divine Secrets of the Ya-Ya Sisterhood, High Crimes and De-Lovely, for which she was nominated for a Golden Globe for Best Actress.
In 2012, Judd returned on television when she secured the lead role of Becca Winstone in the short-lived TV series Missing. For her portrayal of Becca, she was nominated for a Primetime Emmy Award for Outstanding Lead Actress in a Miniseries or a Movie.
On the big screen, she has recently starred in 2013's Olympus Has Fallen, starring alongside Gerard Butler, Aaron Eckhart, and Morgan Freeman. Despite the film's mixed reception, it was a commercial success earning over $161 million. In 2014, she played Shailene Woodley's mother in Divergent, which also garnered mixed reviews but was a huge box office success, earning more than $274 million on a $85 million budget.
Judd has been the subject of plastic surgery rumors ever since she was spotted with a puffy face. Since then, various plastic surgery stories circulated on tabloids, claiming that Judd has had something done, particularly Botox, based on her unusually puffy look. After being accused of messing up her face due to bad plastic surgery, the actress finally spoke up and smashed the allegations.
She retorted that her puffy look was caused by a sinus infection, requiring her to take significant doses of steroids. In an article she wrote for The Daily Beast, the actress condemned such rumors, calling them "nasty, gendered and misogynistic". She went on to say: "That the conversation about my face was initially promulgated largely by women is a sad and disturbing fact."