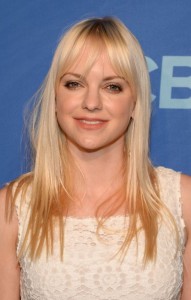 American actress Anna Faris began acting in the mid 1990s, though her breakthrough came in the horror comedy feature Scary Movie released in 2000 where she played the lead role Cindy Campbell. She reprised the said part in the subsequent sequels, her last involvement with the franchise being in Scary Movie 4 released in 2006. Since then, she has been known for her great comedic chops made evident by her performances in such films as The Hot Chick, Waiting…, Just Friends, and The House Bunny. She has also acted in drama films like Lost in Translation and Brokeback Mountain. In the 2010s, she played female leads in the romantic comedy What's Your Number? and the comedy movie The Dictator. Right now, she's known among viewers for her lead role in the sitcom Mom.
Anna Faris, mostly known for her comedic roles on the big screen is nearing her 40s, believe it or not. Throughout the years, she has been able to maintain her slim yet curvy figure despite her busy work, starting a family, and being a mother of one (she shares a son with the amazing Chris Pratt). Standing at 5'5, the actress likes engaging in physical activities like hiking rather than going to gym classes. Interestingly, Anna prefers eating meat than vegan foods.
When asked about her eating habits, Anna said that although she loves food and cooking, she needs to be careful not to eat a lot and needs to watch out for whatever she consumes. Fortunately, being a regular cast in a sitcom helps her deal with it as she's always on the go and spends less time on eating, which somehow works on her favor. Plus, her husband Chris is on a diet, so that also helps her watch her eating habits, too. Though she admitted to have gained weight after giving birth to their son Jack in 2012, she was able to get back to her original shape through outdoor exercises and maintaining small meal portions.