Early Life and Career Beginnings
Kathleen Erin "Kate" Walsh was born on October 13, 1967 in San Jose, California. She was raised in Tucson, Arizona. She has two brothers and two sisters. She studied at Catalina Magnet High School and then attended the University of Arizona for a brief time. During her time at the University of Arizona, she was involved in regional theater.
Before starting a modeling career, Walsh worked at Burger King and Dairy Queen. In the 1980s, she started to work as a model in Japan. There, she also taught in English. She then moved to Chicago where she worked with the Piven Theatre Workshop. She later relocated to New York City and joined the comedy troupe Burn Manhattan in 1987, where she performed in some off-Broadway plays.
In 1996, she made her TV debut in an episode of the series Homicide: Life on the Street, followed by another one-episode appearance in Swift Justice. That same year, she also made her first film appearance in Normal Life. She then gained recognition on the small screen the following year when cast as Nicki Fifer in The Drew Carey Show, a role she played from 1997 to 2001.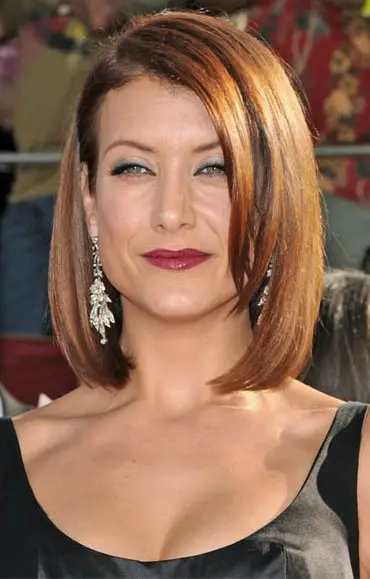 In the late 1990s, she also appeared in low-budget movies like Peppermills, Night of the Lawyers, Henry: Portrait of a Serial Killer, Part II, Three Below Zero, and Heaven. She also made guest appearances in the TV shows Cupid, Turks, The Mike O'Malley Show and Cursed.
In 2000, she landed the role of Jeannie in the romantic comedy film The Family Man. Reception for the movie was mixed but it proved to be a box office success, earning more than $124 million on a $60 million budget. After her role in The Drew Carey Show had ended, she played recurring roles in the TV shows The Norm Show, The Fugitive, and The Mind of the Married Man.
She then appeared in the films Anatomy of a Breakup and A Day in the Life of Nancy M. Pimental. In 2003, she played Grace in the romantic comedy drama film Under the Tuscan Sun, which garnered positive reviews from critics and was also a financial success grossing more than $58 million on a $18 million budget.
In 2004, she appeared as Shelia in After the Sunset, starring Pierce Brosnan. The movie was widely panned by critics and was a box office disappointment as it barely exceeded its $59 million budget with a total gross of $61 million.
Also in 2004, she played Sue in the Direct-to-DVD film Wake Up, Ron Burgundy: The Lost Movie. The following year, she portrayed Barbara Weston in the comedy film Kicking & Screaming, which received mixed reviews from critics but was a moderate box office success, grossing over $56 million on a $45 million budget.
Subsequently, she played a minor role in the comedy fantasy movie Bewitched, starring Nicole Kidman and Will Ferrell. The movie generated negative reviews but was a commercial success grossing over $131 million on an $85 million budget.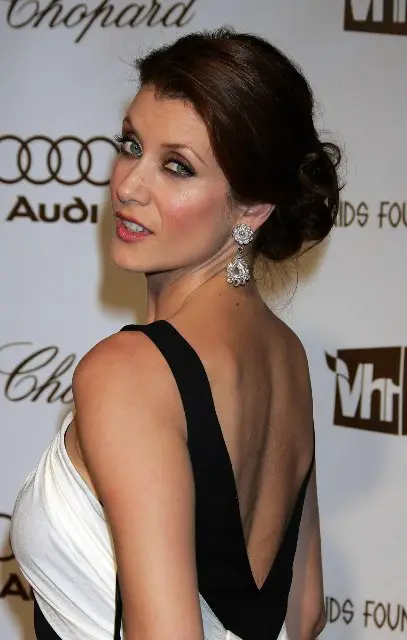 TV Breakthrough and Thoughts on Plastic Surgery
It was also in 2005 that she landed her first major role as Dr. Addison Montgomery in the medical drama series Grey's Anatomy, which has been positively received by critics during its entire run. Her role in Grey's Anatomy ended in 2012.
In 2007, she reprised her role as Dr. Addison Montgomery in the Grey's Anatomy spin-off Private Practice. In the show, Walsh plays the main protagonist. It aired until 2013 for a total of six seasons.
In 2010, she starred as Sandra Anderson in Legion. Despite the movie's negative reception, it proved to be a commercial success, earning more than $67 million on a $26 million budget.
Walsh's recent films include Angels Crest, The Perks of Being a Wallflower and Scary Movie 5. She will play the lead role of Rebecca Wright in the upcoming TV series Bad Judge.
In a message that Walsh had for her fellow actresses in 2012 about plastic surgery, it was clear how she felt about the rampant cosmetic procedures in Hollywood. After watching the Oscars that year, she instantly turned into her Twitter and said: "Dear Hollywood actresses, stop f***ing up your faces. It's looking (like) the bar scene in Star Wars."
Appearing nude on the cover of Shape magazine for its March 2012 issue, the actress told the magazine that she won't consider plastic surgery for herself. She also said that even though she's not into unnecessary cosmetic surgery, she's not one to judge others' decisions.
She then added: "Everyone has her line in the sand. I draw mine at facials and laser treatments. But if others want to go a step further, it's their call." At this time, it was apparent how confident Walsh felt about herself even saying: "Right now, I feel really healthy, confident and sexy. I'm enjoying my 40s and wanted to share that." So with her statements, people could assume that Walsh doesn't worry about aging and is perfectly alright with how she looks.