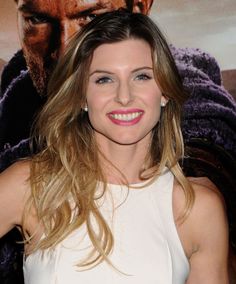 It was in 2000 that actress Viva Bianca got her start as an actress. She made her debut in Eugénie Sandler P.I., an Australian show. During the next few years, she made guest appearances on such shows as Marshall Law, Blue Heelers, All Saints, and The Strip (New Zealand series). In 2009, she made her big-screen debut in the Australian movie Accidents Happen. At the same time, she also acted in the movie Bad Bush.
She got her break when she got cast as Ilithyia for the American series Spartacus: Blood and Sand, which aired on Starz. After this, she acted in the movie X: Night of Vengeance. She reprised her role as Ilithyia in the sequel Spartacus: Vengeance. Subsequently, she had roles in the movies Scorned, The Reckoning, and Turkey Shoot. She next starred in the made-for-television movie A Prince for Christmas. Her recent works were in the 2017 film Blind, as well as the movies Can't Have You and Minutes to Midnight, released in 2018.
To maintain her slender figure and healthy body in general, Viva practices an active lifestyle. In an interview, she talked about she can't live without yoga and meditation. She explained: "We spend so much of our time in this life grappling with things outside of ourselves, I find it really important to continually get in touch with that quiet space on the inside. I think once you get to about 24 or 25, health on a holistic level becomes poignant for a lot of women."
When asked about her workout routine, she revealed: "Yoga, walking and running on the beach. I love yoga because whilst enhancing flexibility, strength, and endurance, it is also deeply nourishing for the mind and spirit. For me, they are just as important." She also shared how swimming and walking help her relax amidst her crazy schedule.