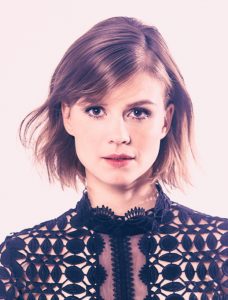 Now an actress working in Hollywood, Dutch beauty Katja Herbers started her career in her native Netherlands. She debuted in the 2002 Dutch film Peter Bell, reprising her role in the sequel Peter Bell II: The Hunt for the Czar Crown. At the same time, she made her television debut on the American TV film Brush with Fate. Her first starring performance on television was on the Dutch series Lieve lust. She went on to appear in many more Dutch programs.
In the movies, she had performances in Timboektoe and The Storm. In the 2010s, she continued acting in Dutch feature films. She also guest-starred on the German show SOKO 5113, as well as on the US show Manhattan. She next had a one-time role on The Americans and appeared in 3 episodes of The Leftovers. More recently, she had notable roles on Manhunt: Unabomber and HBO's Westworld.
Katja Herbers not only sticks to a nutritious diet to maintain her lean and strong body, but she also adheres to an active lifestyle. One thing she loves to do as her means of exercising is dancing. "I love to dance, but I don't really like working out," said the actress. "Right now I'm doing this dance workout that I made up, where I'll put an elastic band around my ankles and then just dance, with an occasional squat or bar-exercise. It gets my muscles sore in the right places and the dancing gets my blood pumping and makes me smile."
She also stays active by walking a lot, running, of course, and even doing errands. Since she's not really a gym person, she gets her physical activities by being on the go. Besides, being an actress in Hollywood, she sure gets a lot of movements by just working. For her, these are enough to stay slender and maintain her strength at the same time.