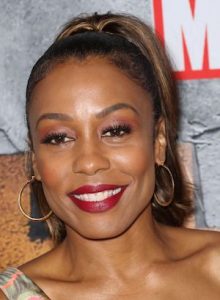 Hollywood star Karen Pittman debuted in 2009, appearing with a brief role in an episode of Great Performances. That year, she appeared in one episode of other TV shows, including 30 Rock, Law & Order, Kings, and Medium. She later made her feature film debut in Last Night, after which she had a guest role in Law & Order: Special Victims Unit.
She then made notable guest appearances in The Good Wife, House of Cards, and The Blacklist, as well as appeared in the movies The Bourne Legacy and Begin Again. Between 2014 and 2016, she appeared as Lisa in several episodes of The Americans. She simultaneously had performances in the movies The Rewrite and Custody. Following this, she had roles in the films Detroit and Benji the Dove.
Pittman continued her work on TV with more guest parts, such as in Horace and Pete, Person of Interest, Blindspot, and Madam Secretary. She became further known for starring as Priscilla Ridley in Netflix's Luke Cage. She went on to have one-episode roles in Elementary and Girlfriends' Guide to Divorce. In 2019, she began playing the role of Mia Jordan in the web series The Morning Show. She also starred as Lenore Pool in the comedy-drama show Living with Yourself.
For Karen Pittman, staying fit and healthy should be a priority. That's why she prefers homemade meals rather than fast foods and eating out. By making her own food, she can choose her own ingredients and maximize their nutrients. "Unlike my character in Disgraced, I'm an excellent cook (and always give my kids homemade hot chocolate. NEVER macaroni and cheese from a box.)" said the actress. When she's filming, she tries to eat healthily, too. "Chicken Caesar salad and a Diet Coke," she said when asked what her favorite pre-/post-show meal is. She also loves to snack on fruits.