Early Career and Breakthrough on Television
Bianca Jasmine Lawson was born on March 20, 1979 in Los Angeles, California to parents Denise and Richard Lawson. Her father is also an actor. She attended and graduated from Marymount High School, a Catholic school in Los Angeles. She also studied at the Stella Adler Studio of Acting. She then enrolled at University of Southern California where she studied film and psychology.
Her career in the entertainment industry began at the age of nine, appearing in commercials for such brands as Barbie and Revlon. In 1993, she made her television debut when she was cast as Megan Jones in the series Saved by the Bell: The New Class. She played the part until the following year.
In 1995, she landed a guest spot in the television show In the House and played a recurring role in Sister, Sister as Rhonda Coley. From 1996 to 1997, she became known for her role as Bianca Goode in the sitcom Goode Behavior, which was cancelled after airing its first season.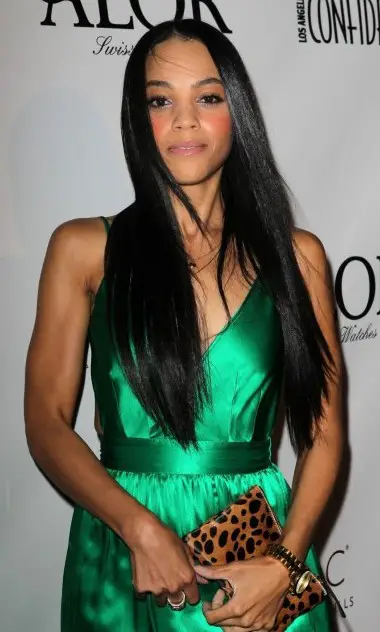 In 1997, she made guest appearances in the television programs Smart Guy and The Parent 'Hood. It was also during this time that she gained mainstream recognition after she was chosen to play Kendra Young in the hit television series Buffy the Vampire Slayer.
After her role in Buffy the Vampire Slayer ended, she appeared in an episode of the television shows Silk Stalkings and The Steve Harvey Show. Subsequently, she portrayed Diana Ross in the four-hour television miniseries The Temptations. Also in 1998, she made her big screen debut as Loretta in the drama film Primary Colors, which received positive reviews from critics but failed at the box office, only grossing over $52 million on a $65 million budget.
In 1999, she landed a recurring part in Dawson's Creek. During the next few years, she made appearances in such television shows as Strong Medicine, For the People and Haunted. She also starred in 2000's Big Monster on Campus.
She was then cast as Nikki alongside Julia Stiles and Sean Patrick Thomas in 2001's Save the Last Dance. The movie received mixed reviews from critics but it was a surprise box office hit, opening at No. 1 at the North American box office. It went on to earn over $131 million on a $13 million budget.
Later in 2001, she starred in the horror movie Bones, which generally received negative reviews and was a commercial disappointment, failing to bring back its $16 million budget with its worldwide earnings of over $7 million. In 2004, she starred in the films Dead & Breakfast, Breakin' All the Rules and The Pavilion. She also appeared in the TV shows The Division and The Big House.
In 2006, she starred as Mia in Broken and played the role of Monique in National Lampoon's Pledge This!. The following year, she appeared as Carla Masters in Supergator. She then focused on acting on television during the next few years, appearing in Bones and playing a recurring part in The Secret Life of the American Teenager as Shawna.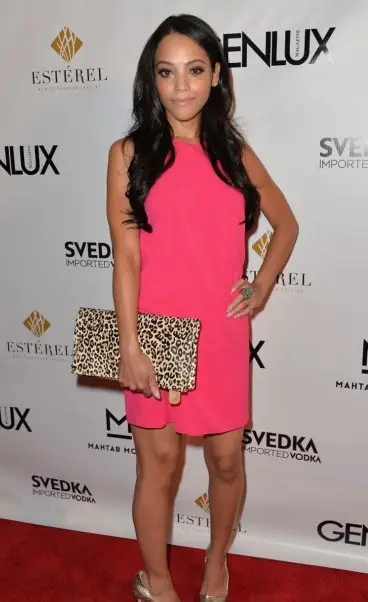 Subsequent Projects and Plastic Surgery
She then gained wider recognition among television viewers when she was cast as Emily Bennett in The Vampire Diaries. She went on to join the main cast of Pretty Little Liars where she played the role of Maya St. Germain from 2010 to 2012.
She has since appeared in a variety of TV series, including American Horror Story, Beauty & the Beast, and 2 Broke Girls. She recently played the recurring role of Marin Morell in Teen Wolf. In addition, Lawson has appeared in the TV movies Feast of All Saints and House of Secrets.
Lawson is already 35 but she still plays teenage roles in some television shows like Pretty Little Liars. Observers even think she's just getting younger. Now, with better hair and makeup in addition to good styling, Lawson looks younger and more beautiful than ever.
But there have been rumors that the Teen Wolf actress has had something done, particularly a rhinoplasty procedure to improve her nose. When compared to her Buffy the Vampire Slayer days, it can be noticed that her nose in the present looks more refined and seems to be smaller. It is also possible that Lawson just grew up and lost some baby fat, making some dramatic physical changes but it could also be a result of a slight nose job.
Miami plastic surgeon Dr. Michael Salzhauer seemed to agree with such reports, saying that not only did Lawson's appearance has improved through the help of better styling and make-up but also through a cosmetic procedure on her nose. Most people think the transformation is subtle and matches the rest of her facial features.