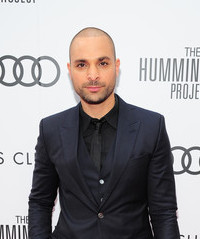 Canadian actor Michael Mando debuted in the TV series in 2008. He next appeared in 2 episodes of The Last Templar, had a role in the TV film Web of Lies and guest-starred in Flashpoint. In the 2010s, he had guest appearances in Bloodletting and Miraculous Cures, The Bridge, Lost Girl, King, and Michael: Tuesdays & Thursdays. He also had roles in the independent films Territories, Abyss of the Mind, and The Good Lie.
After starring in the TV movie The Pregnancy Project, he starred as Marc-Andre David in the Canadian series Les Bleus de Ramville. Following this, he had performances in the films The Colony, Make Your Move, and Elysium. He then guest-starred in Psych, The Killing, The Listener, Rookie Blue, and Covert Affairs. From 2013 to 2014, he played Victor "Vic" Schmidt, a recurring character in Orphan Black.
Following this, Mando was cast for the role of Nacho Varga in Better Call Saul, a role he has been playing since 2015. The actor also ventured into filmmaking with the short film Wake Up. In 2017, he played Mac Gargan in the Hollywood film Spider-Man: Homecoming. His latest movie performance was in The Hummingbird Project, released the following year. To add, he guest-starred in an episode of The Crossroads of History.
In an interview, Michael Mando got candid about his workout routine. "I try to go to the gym and I walk everywhere. I like to do circuit training. So I'll focus on major muscle groups on one day and try to keep my heart rate up and incorporate plyometrics in between," said the actor. He also finds ways to keep himself active by doing other activities.
He shared: "And lately, I've taken an interest in biking. I bought a really nice speed bike, so I clip myself in and take these long rides by the ocean. There's an adrenaline rush and that really nice feeling of the wind hitting your face. It's really meditative for me."