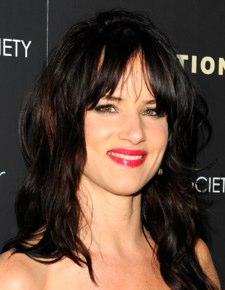 Hollywood actress Juliette Lewis had her acting beginnings in the 1980s. Her debut was on the TV series I Married Dora. She got a Young Artist Award nomination for her work here. She got her breakthrough as Danielle Bowden in Martin Scorsese's Cape Fear. For her performance, she got an Oscar nomination for Best Supporting Actress. The rest of the '90s saw her starring in the films What's Eating Gilbert Grape, Natural Born Killers, The Evening Star, and From Dusk till Dawn.
In the 2000s, she was praised for her acting on the TV movie My Louisiana Sky. Her performance on the TV film Hysterical Blindness got her a Primetime Emmy nomination. During this time she also appeared in the films Starsky & Hutch, Catch and Release, and Whip It! She's recently starred as Detective Andrea Cornell on Secrets and Lies.
At age 44, the actress remains slender and toned in her physique. For this reason, her fans are dying to know what her secrets are. In an interview, Juliette got candid of her diet habits. She said: "I'm pretty boring, a lot of protein and vegetables. I also take supplements: these powder vitamins from my chiropractor, Dr. Stephen Price, and you drink them. I love a place here called Glow Bio, and I live on the almond milk coffee and juices at Pressed Juicery."
Apparently, the actress chooses nourishing foods and other items in order to make sure that she takes care of her body. She mostly avoids consuming unhealthy foods like junk and processed meals. She understands the importance of loading her body with healthy foods most of the time. This is one of the main reasons why she's able to maintain her healthy weight and her lean physique. Eating nutritious foods is not something that's tough for her to do since she can feel the positive benefits in her body.