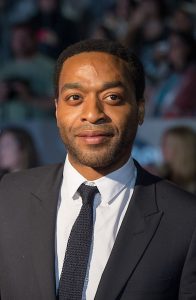 Hollywood actor Chiwetel Ejiofor debuted in the 1996 television movie Deadly Voyage. The following year, he made his cinematic debut in the historical drama film Amistad where he played a minor character. His next film role was in 1999's G:MT – Greenwich Mean Time. In the 2000s, he initially played supporting roles in It Was an Accident, Dirty Pretty Things, and Three Blind Mice.
He later joined the cast of the ensemble film Love Actually and then starred as Ashley Carter in the TV series Trust. In 2004, Ejiofor portrayed Frank Wills in Spike Lee's She Hate Me. He also worked with Woody Allen in Melinda and Melinda. Subsequently starring in the major films Inside Man, Children of Men, American Gangster and 2012, he garnered mainstream attention. In 2012, he had his breakthrough role with his lead role in the drama 12 Years a Slave.
For his performance, Ejiofor earned Academy Award and Golden Globe nominations for Best Actor. After this, the actor starred in the movies Half of a Yellow Sun, Z for Zachariah, The Martian, and Secret in Their Eyes. He then portrayed Karl Mordo in the superhero film Doctor Strange.
He next played the lead, portraying Carlton Pearson in the drama film Come Sunday. He went on to play Peter in the biblical drama film Mary Magdalene. In 2019, he starred in The Boy Who Harnessed the Wind, which also marked his debut as director. The British actor next played Scar in The Lion King, as well as starred in Maleficent: Mistress of Evil.
Chiwetel Ejiofor works out as part of his healthy routine, as well as to prepare for certain roles on the big screen. Starring in the martial arts film Redbelt, however, got the actor upping his physical training. One of the things he did as part of his fitness regimen was practice Ju-Jitsu.
"I did that for about a month or so, pretty intense one-on-one training or one-on-two training with the head guys, the instructors there, and began a process of understanding the philosophies of Ju-Jitsu and also the moves," said the actor.
"We worked basically every day, and then when I wasn't working in the gym I was training in terms of weights or running or something, you know, just to keep physically athletic and physically fit."