Early Career and Television Breakthrough
Julianna Luisa Margulies was born on June 8, 1966 in Spring Valley, New York. During her childhood, she has lived in New York, France and England. She attended Sarah Lawrence College where she completed her BA degree. During her time in college, she performed in numerous plays.
Her acting career began when she made her feature film debut in 1991's Out for Justice, starring Steven Seagal. Two years after, she made her TV debut in an episode of Murder, She Wrote, followed by an episode of Law & Order. After appearing in two episodes of Homicide: Life on the Street as Linda in 1994, she was cast in the pilot episode of ER, playing the role of Nurse Carol Hathaway.
She was originally scheduled to die in the series but the producers changed the plot and her character stayed in the show for six seasons until 2000. For her performance, she won an Emmy Award for Best Supporting Actress in a Television Drama and became the only regular cast member to win an Emmy.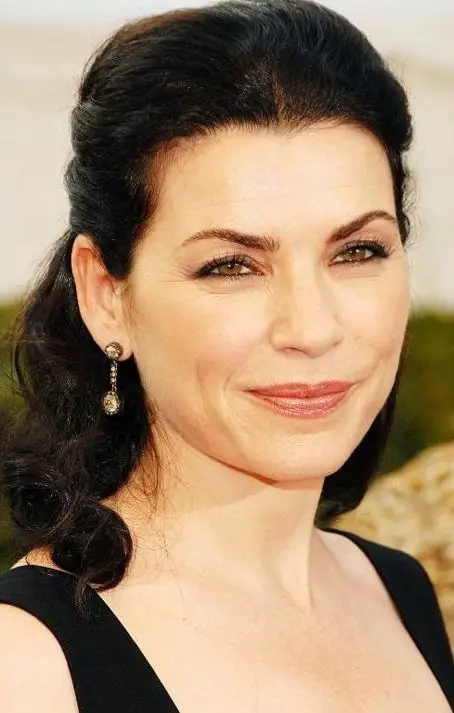 While working on ER, she has managed to appear in a number of films, including in 1997's Traveller and Paradise Road, both of which received positive reviews but did not perform well at the box office. The following year, she played Louise Brown in The Newton Boys, which received mixed to positive reception but was a box office flop, only earning more than $10 million on a $27 million budget.
In 2000, she did voice work for the part of Neera in the animated movie Dinosaur, which garnered good reviews from critics and also proved to be a commercial success, grossing over $349 million on a $127.5 million budget. After her role on ER had ended, she continued working on film and television.
In 2001, she starred alongside Anjelica Huston and Joan Allen in the miniseries The Mists of Avalon. The following year, she appeared in three films: The Man from Elysian Fields, Evelyn and Ghost Ship, the last of which received negative reviews but was a commercial success, earning more than $68 million on a $20 million budget.
She then took a break from the big screen and appeared mostly on television, portraying Helene Hanfstaengl in the Canadian miniseries Hitler: The Rise of Evil. She has also appeared in some episodes of such TV shows as Scrubs, The Grid and The Lost Room. From 2006 to 2007, she played the notable role of Julianna Skiff in the critically acclaimed series The Sopranos.
After portraying protagonist Elizabeth Canterbury in the short-lived series Canterbury's Law in 2008, she returned to mainstream television after being cast as Alicia Florrick in The Good Wife in 2009, a role she still plays up to present. She has since earned accolades for her performance, winning the Golden Globe for Best Actress in a Television Series Drama in 2009.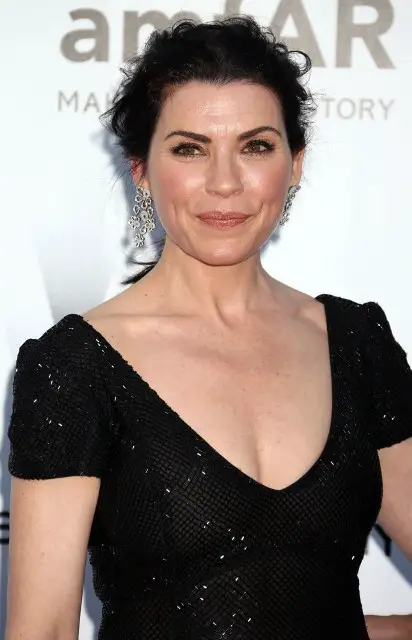 Further Work and Alleged Plastic Surgery
She has also won the Screen Actors Guild Award for Outstanding Performance by a Female Actor in a Drama Series the following year. In 2011, she won the Primetime Emmy Award for Outstanding Lead Actress in a Drama Series as well as her second Screen Actors Guild Award for the same category. In 2014, she won the Primetime Emmy again for Best Actress.
She has also starred in several movies in the late 2000s, beginning with The Darwin Awards, The Armenian Genocide, Snakes on a Plane, Beautiful Ohio, City Island and Stand Up Guys, the last of which starred Al Pacino, Christopher Walken and Alan Arkin. It gained mixed reviews and was a flop, only earning over $3 million on a $15 million budget.
The award-winning actress has made it a long way since her debut in the early 1990s. Now being regarded as one of the top-caliber actresses on television, thanks to her Emmy, Golden Globe and SAG awards for her impeccable portrayal of Alicia Florrick in The Good Wife, Margulies' fame and prowess as an actress is undeniably huge. But as she ages in the industry, rumors about her involvement with plastic surgery to cover up the signs of aging surface on various websites and tabloids.
Some people thought the actress looks very young for her age (48), and looks incredibly flawless as well. Her lack of significant wrinkles and lines on her face instigate reports that Margulies has managed to keep her youthful appearance through cosmetic enhancements.
According to reports, facelift is the reason behind Margulies' radiant looking skin. The firmness of her facial skin without being saggy despite being in her late 40s somehow served as proof among those who are earnest in their speculations. Aside from this already invasive procedure, Margulies is also suspected of undergoing blepharoplasty or an eyelid surgery. Rumor has it that the smoothness and radiance of her eye area, which contributes to her youthful and polished look is a result of the latter procedure.
In an industry where tales of plastic surgery spread like wildfire, it's hard to conclude whether someone like Julianna Margulies could have done it. Observers base such assumptions solely on the actress' recent appearance and her age, which they think seems to be overly unmatched, unless there has been some sort of cosmetic help.