Television and Music Career Beginnings
Born Ashlee Nicole Simpson on October 3, 1984 in Waco, Texas, she has established herself as a recording artist, a songwriter and an actress. She is the younger sister of singer and actress Jessica Simpson.
She started to study classical ballet at the age of three. She then enrolled at the School of American Ballet in New York City at the age of 11, a year in advance. During this time, she suffered from an eating disorder for several months but was treated by her parents.
In 1999, her parents decided to move to Los Angeles to help her sister Jessica pursue a singing career. Around this time, she was cast in a number of television commercials. She then went on to start her own career. With the success of her sister's first album, she had the opportunity to dance as one of Jessica's backup dancers.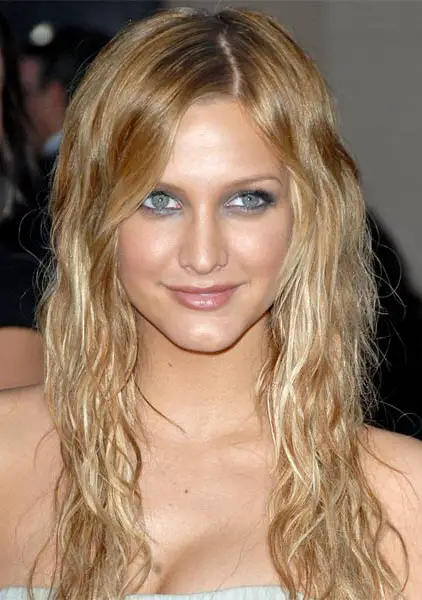 She recorded a single called "Christmas Past, Present and Future" for the holiday album School's Out! Christmas in 2002. The following year, she again released a song entitled "Just Let Me Cry" for the soundtrack of the hit film Freaky Friday. Her work on these albums secured her a record deal with Geffen Records.
Under Geffen Records, she released her debut album Autobiography, which debuted at No. 1 in the US in July 2004. The album was certified triple-platinum in September 2004. She co-wrote all of the album's tracks but the reviews were mixed. Her lead single, "Pieces of Me" became one of the biggest hits of the summer in the US and was certified gold. The subsequent songs, "Shadow" and "La La", were less successful.
She went on to receive the "Song of the Summer" Teen Choice Award for "Pieces of Me" and the "Fresh Face" Award on August 8, 2004. She also earned the Billboard Award for New Female Artist of the Year and Entertainment Weekly named her one of its 2004 Breakout Stars.
In that same year, she made headlines when she guested in an episode of Saturday Night Live where she was caught lip syncing. She was beginning to sing "Autobiography" when the vocals for "Pieces of Me" were heard before she even placed the microphone on her mouth. When she realized she had been caught, she made an impromptu jig and left the stage.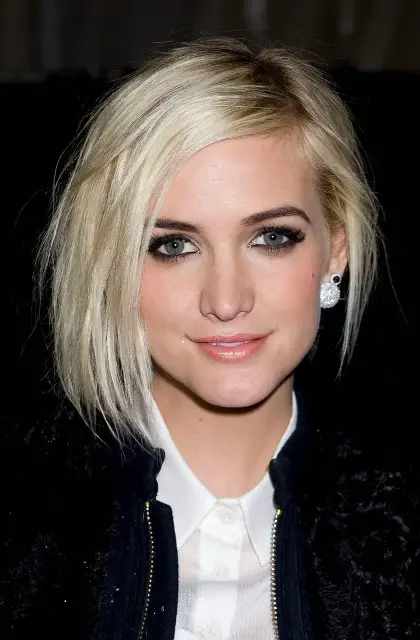 In October 18, 2005, she released her second album, I Am Me. It debuted at No. 1 and sold 220,000 copies in its first week. The album's lead single, "Boyfriend" reached the Top 20 on the Billboard Hot 100. Her next two singles, "L.O.V.E." and "Invisible", reached the Top 40.
Plastic Surgery Reports
In 2006, she was reported to have undergone a nose job. People noticed how her large Roman nose became slimmer and straighter. Though she denied having it enhanced, it was apparent how her new nose changed her appearance. People also considered her nose job as one of the well-known examples of a good plastic surgery.
Her father, Joe Simpson, also kind of hinted that the reports were true. In an interview with Fox News, he stated, "Girls have their own ideas. Anyway, there was a real problem with her breathing and that was cured."
Ashlee also became prominent for her relationship with Fall Out Boy bassist and songwriter Pete Wentz. They started dating in 2006, became engaged in April 2008 and were later married. Two weeks after, she confirmed her pregnancy, and gave birth to their son, Bronx Mowgli Wentz, on November 20, 2008.
They, however, separated and Ashlee filed for divorce on February 9, 2011. Their divorce was finalized on November 22, 2011. She was also romantically involved with actor Vincent Piazza from June 2011 to November 2012. She is currently in a relationship with actor Evan Ross.