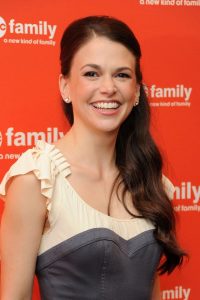 It was in 1990 that Sutton Foster began her career by joining the reality talent show Star Search. Soon after that, she became active as a stage actress. During the 1990s, she joined the cast of the Broadway shows Annie and Grease. In the 2000s, she got her break as the lead character in the Broadway show Thoroughly Modern Millie.
For her performance, she won a Tony Awards for Best Performance by a Leading Actress in a Musical. In 2007, she started acting on television with her debut in Johnny and the Sprites. She next appeared as Coco in three episodes of Flight of the Conchords. Her first starring role on television came in the 2010s, playing Michelle Simms in Bunheads. In the present, she plays the role of Liza Miller in the show Younger.
Screen and theater actress Sutton Foster stays fit and healthy by eating right and working out. She understands that proper diet alone isn't enough for her to maintain her healthy weight and fitness. She knows she needs to be consistently active to challenge her body. This is to help her not only achieve a lean and a fit body, but to also improve her strength. She also likes moving around like with exercises because it makes her feel good both physically and mentally. In an interview, she talked about her fitness routine. She said:
"I work out at a gym called Serious Strength. It's super high weight, super slow. No momentum, just strength. It has completely changed my body. And I love Pilates. I work out at Pilates Reforming NY and it is the best. It keeps my body in 'dance' shape." Because she's a performer, she needs to make sure that her arms and legs are in their best shape. So, what are the best workouts for her arms?
She said: "For me, it's the shoulder muscles that I struggle with the most. Sometimes I get to the shoulder press and it just makes me sad. So it's the one I need the most work on." As for her legs, she revealed: "Leg press, squats and lunges. In Pilates – feet in straps – leg circles, frog, peter pan, hammer…all of those kick my butt, literally."