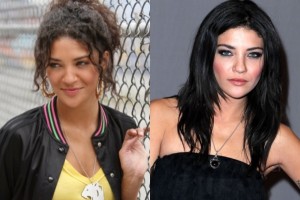 Early Life and Recognition on Television
Jessica Szohr was born on March 31, 1985 in Menomonee Falls, Wisconsin, United States. She is of Hungarian and African-American descent. During her academic years, she was part of the student council and was athletic as well since she played soccer and was part of the cheerleading squad. Her entertainment career initially started when she was only six as a model. When she was 10, she landed her first national campaign for a Quaker Oats commercial.
In addition to that, she's had numerous gigs on print ads, most notably for Kohl's department store. This led her to land other modeling jobs, working for such brands as Mountain Dew, Sears, Jockey and JanSport. She then graduated from high school one semester early and subsequently relocated to Los Angeles so she could become an actress. She was only 17 at the time.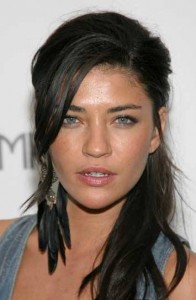 Interestingly, she briefly changed her mind about pursuing acting as she had also wanted to work as an interior designer. She even enrolled in Columbia College Chicago to pursue this, but her agent convinced her otherwise. She then tried auditioning for pilots. In 2003, she made her acting debut on the television series My Wife & Kids, followed by the sitcom What I Like About You. Her first movie appearance was in 2003's Uncle Nino.
In the mid 2000s, she appeared in the TV movie The Reading Room and the Direct-to-DVD Somebody Help Me. It was also around the same time that she played notable roles on the television shows What About Brian and CSI: Miami. However, it was her role as Vanessa Abrams in Gossip Girl that made her a well-known television actress. She was part of the main cast from seasons 1-4, and appeared as a guest star in the show's last season in 2012.
In the early 2010s, she became more active on the big screen with performances in Piranha 3D, Love, Wedding, Marriage, I Don't Know How She Does It, Tower Heist, Art Machine, Hirokin, Love Bite, Pawn, and The Internship. Her most recent films are Two Night Stand in 2014 and Ted 2 in 2015. She had a regular stint on the TV series Complications, but it was cancelled after one season. She now plays a recurring character in Kingdom.
Has Jessica Szohr had Plastic Surgery?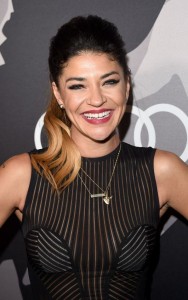 The former Gossip Girl star is evolving physically, but in a much positive way. Now 30, the actress continues her career on television, which took a promising turn when she landed the role of Vanessa in the aforementioned TV show. As she becomes a household name, more observers are getting curious as to her level of involvement with cosmetic procedures. This is because as time goes by, it appears that the actress' face and her entire project is different. Because of this subtle change, there have been talks about the possibility of plastic surgery.
Could it be a nose job? Other celebrities have undergone rhinoplasty procedure and this didn't only affect their nose, this also affected their face in general. However, despite the questions associated with surgical enhancements, Szohr has remained quite about all this. Also, most believe that the actress is still a natural beauty and the reason that her face has changed a bit is because just like other celebrities, she's trying out various cosmetic products and styles in fashion, which somehow alters her appearance.