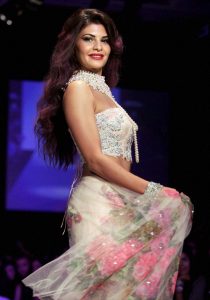 The Sri Lankan beauty Jacqueline Fernandez is now a huge star in India. Starting as a beauty pageant title holder, she ultimately was offered the chance to star in Bollywood movies. She eventually established an acting career in the country. Her first movie was in 2009's Aladin where she played Jasmine. The following year she had a role in Jaane Kahan Se Aayi Hai. Her breakthrough came in 2011 after starring in Murder 2. She has since starred in many well-known feature films like Housefull 2 and Race 2. This was followed by the movies Kick and Roy. Her most recent projects are the 2016 films Housefull 3, Dishoom and A Flying Jatt. She has upcoming film projects as well.
The former beauty queen maintains her fit and healthy body by taking good care of herself. Back in her beauty pageant and modeling years, she already knew the importance of maintaining a lean figure. This is not just to look great, but to also feel healthy as well. Having a healthy body means high energy levels and greater functioning of her overall system. That's why it is crucial for her that she sustains her fitness in order to do her job more efficient and enjoy life as a whole.
She starts her day healthy by drinking a cup of green tea after waking up at seven in the morning. Green tea is known for many of its health gains. While at home, she starts exercising for 1-2 hours, which mostly consists of cardio exercises. She enjoys swimming and dancing, as well as kapalbhati, so she treats these as part of her regular fitness routine. She also enjoys performing yoga, which not only helps physically but also mentally. No matter how busy her life gets due to both personal and professional reasons, she makes it a point to allot time for meditation and pranayam.