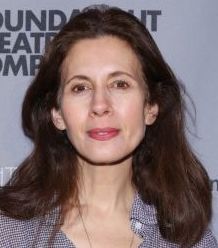 Hollywood star Jessica Hecht first appeared in the TV shows Seinfeld and Party of Five. Around this time, she also started playing the role of Susan Bunch in Friends, a character she played recurrently from 1994 to 2000. During this period, she made her first movie role in 1995's Joe's Rotten World. She next appeared in the independent film Anarchy TV.
Her first main role on the small screen was as Janeane Percy-Parker in the NBC sitcom The Single Guy. Later in the 2000s, she starred as Betsy Morgan in the ABC sitcom What About Joan? She then made guest roles in Law & Order: Criminal Intent, Century City, The Jury, ER, 3 lbs, and Eleventh Hour. She next played recurring character Gretchen Schwartz in Breaking Bad. Simultaneously, Hecht had performances in the films Saving Face, Sideways, The Forgotten, Dan in Real Life, and Whatever Works.
She next portrayed Emma Goldman in the biographical film J. Edgar. In the 2010s, she mostly made guest appearances on TV. She then played Rebecca Horowitz in several episodes of Red Oaks. This year, she starred as Sonya Barzel in the third season of The Sinner. Other film roles were in The Magic of Belle Isle, Northern Borders, The Sisterhood of Night, and A Beautiful Day in the Neighborhood.
Jessica Hecht stays healthy by watching what she eats and when she eats. "I eat most of my food between eleven and four, which is really good for you. European style!" said the actress. "And then I have two small meals: one before I do the show, around 6:30 p.m., and then again when I'm done, which is usually a salad, or sometimes I'll have a little wine if it's midnight and I really need to go to sleep."
As for her meals, she typically has whole-wheat bagel and poached eggs in the morning. Her go-to lunch is baguette, tomato soup, and salad as she finds the combination of bread, salad, and soup good for her body. Even her snacks are healthy – she usually has dried fruits and granola.