Early Years and Breakthrough
Born on February 11, 1969 in Sherman Oaks, Los Angeles, California, actress Jennifer Aniston first appeared in the television series Molly. She later made her motion picture debut in the horror film Leprechaun.
For the first few years of her career, she became depressed over her unsuccessful television shows. This prompted her to approach NBC Head of Entertainment Warren Littlefield at a Los Angeles gas station asking reassurance about her career.
He encouraged her to continue acting, and a few months later helped cast her for the sitcom Friends. The producers of the show originally wanted her to audition for the role of Monica Geller, but Courteney Cox was deemed more suited for the role. Thus, she landed the role of Rachel Green.
The sitcom became highly successful and Jennifer, along with her co-stars, gained international recognition among television audiences. The role instantly catapulted her into stardom and for the two remaining seasons of Friends, she received a salary of $1 million per episode, justifying her heightened profile.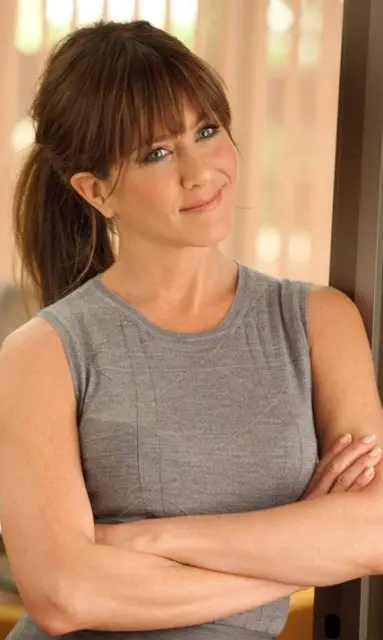 She also received various nominations for her portrayal of Rachel Green. She earned five Emmy nominations, two for Supporting Actress and three for Lead Actress, eventually winning the Outstanding Lead Actress in a Comedy Series award in 2002.
While being a series regular and main cast in Friends, she has also ventured into films, playing her first lead role in the 1997 movie Picture Perfect. During the late 1990s, she has starred in the films, including 'Til There Was You, The Thin Pink Line, The Iron Giant, The Office Space and The Object of my Affection, for which she earned critical acclaim for her performance.
In 2003, she starred as the female lead in the comedy Bruce Almighty, marking her biggest box-office success. She continued to appear in major film productions such as Along Came Polly, Rumor Has It and Derailed.
Cosmetic Enhancements
With her continuous success in television and in the big screen, she has established herself as an icon. She gained wider notoriety when she became public with the improvements she had made to improve her appearance.
Her first nose job operation was done 12 years ago when her departed septum was corrected surgically. However, she was not satisfied with the result that she underwent another surgery to correctly fix the awful result of the first procedure. The surgery was done by Beverly Hills plastic surgeon Dr. Raj Kanodia.
Jennifer stopped the speculations herself when she confirmed that she had two procedures done on her nose. Now, the actress' nose is thinner and more defined. It looks straighter and narrower, too, which suits her face well.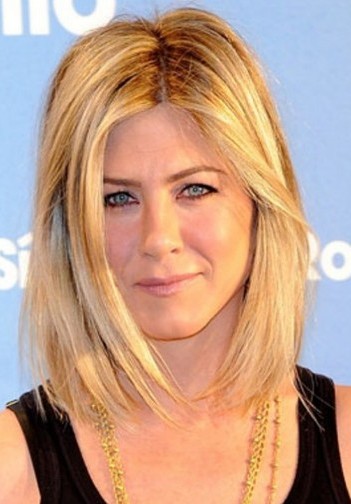 Though she hasn't admitted to having more surgeries, reporters claimed that she also underwent a breast and lip augmentation, liposuction and Botox injections. The said procedures are said to have given her her new look with shinier cheeks, tighter skin and wrinkle-free neck.
The fabulous effects of her recent cosmetic procedures have inspired other women to go under the knife. She then continued to have a prolific film career. She starred in the romantic comedy The Break-Up, and although the reviews were mixed, it did well in the box office. She also explored her directing abilities with her 2006 directorial debut in the short film Room 10.
Jennifer Aniston did not only gain notoriety for her breakthrough in Friends and plastic surgery admission, she also became notorious for her high-profile relationship with actor Brad Pitt. She started dating Brad in 1998, and in July 29, 2000, they got married in a private wedding ceremony in Malibu.
Their marriage was considered a rare Hollywood success until their separation in January 6, 2005. Jennifer filed for divorce in March 25, 2005 where it was finalized in October 2 that same year. Their divorce was highly publicized and made the front-pages of several tabloids for years.
She is currently engaged to actor Justin Theroux, which she started dating in 2011. She has also dated actor Vince Vaughn and singer John Mayer.