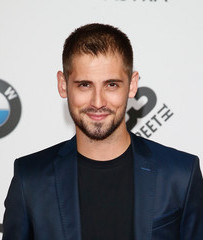 Hollywood actor Jean-Luc Bilodeau started his entertainment career in 2004, appearing in the film Ill Fated. Shortly after, he got the part of Josh Trager in the television series Kyle XY, which he starred in from 2006 to 2009. This also marked his first regular role on the small screen. While on the show, he appeared in the film Trick 'r Treat, as well as guest-starred in Supernatural and The Troop.
After Kyle XY, he starred in the TV movie Spectacular! He next appeared in 2 episodes of No Ordinary Family, as well as starred in another TV film called 16 Wishes. After this, he guest-starred in R.L. Stine's The Haunting Hour, then again starred in the TV film Best Player. He went on to play supporting roles in the 2012 films Piranha 3DD, LOL, and Love Me. During this period, Bilodeau gained wider attention for starring as Ben Wheeler in the sitcom Baby Daddy.
Playing the show's lead, this put the actor in the Hollywood radar. The series aired on the ABC Family for six seasons. While starring there, the actor also received Teen Choice nominations, increasing his popularity. He also had performances in the movies All in Time and Axis, as well as in the TV films Expecting Amish and Casa Vita. His latest television role was as Daniel Kutcher in the CBS sitcom Carol's Second Act.
Jean-Luc Bilodeau maintains a healthy and fit body by staying true to his workout routine. He visits the gym to exercise as regularly as possible where he combines cardio, weights, and stretches. In addition to this, he also makes sure he stays active outdoors. He's also a trained dancer, which means he's used to physical training. "I started in hip-hop and breakdancing but if I wanted to keep taking those classes I had to try another type of dance too so I was pushed into doing tap," said the actor.