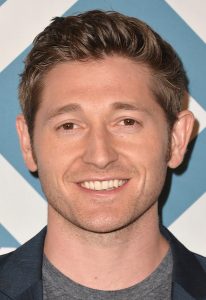 Hollywood star Lucas Neff started his entertainment career in 2009, first appearing in one episode of the crime drama series The Beast. The following year, he made his feature film debut in the Filipino-American movie Amigo. Neff then garnered mainstream attention for starring as James "Jimmy" Chance in the Fox sitcom Raising Hope, which aired on television from 2010 to 2014. This also marked his first starring role as an actor.
After the series ended, he starred in the feature film Fear, Inc., released in 2016. He next starred as Jason in the short-lived ABC comedy series Downward Dog the following year. Neff next ventured into voice acting, playing Noodle Burger Boy in some episodes of the animated television show Big Hero 6: The Series.
The actor subsequently landed the role of David in the Lifetime comedy series American Princess, however, it only aired for one season. He moved on and got cast for the role of Caleb in the sitcom Carol's Second Act. The said show aired on CBS from 2019 to 2020. At the same time, he played the role of Pablo in the film Marriage Story. It was recently announced that he will have a voice role in the upcoming animated series Monsters at Work.
Lucas Neff keeps his body in top shape by following a workout routine. This fitness regimen varies, depending on his roles. Nonetheless, he takes great efforts to stay active on a regular basis. For starters, he runs ultramarathons and does CrossFit. Neff shared in an interview with Men's Journal how he used to weigh more than he was supposed to, which he said was the result of overeating.
That's all in the past now. With a combination of running, swimming, and avoiding junk foods, he has since lost the extra weight. Nonetheless, he's not too hard on himself. "I say I'm healthy with myself, and I'm fun with my friends. If you want to go out and get a burger, I'll eat a burger," said the actor.