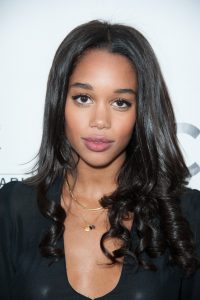 Hollywood star Laura Harrier debuted as Destiny Evans in the soap opera One Life to Live, which she had a starring role for a year. She next appeared in 2 episodes of the TV show Unforgettable. In 2014, she made her cinematic debut playing a small role in the movie The Last Five Years. That same year, she appeared in the film Galyntine. Subsequently, she had her first speaking role in a movie — playing Dorothy in the film 4th Man Out.
Her next work was in the 2016 short film The Realest Real. She recently gained mainstream recognition after landing the role of Liz Allan, the lead's love interest in the 2017 superhero film Spider-Man: Homecoming. She next had performances in the movies Fahrenheit 451 and BlacKkKlansman. She'll reprise her role as Liz in the upcoming sequel Spider-Man: Far From Home. It was also announced that she joined the cast of the upcoming feature film Balance, Not Symmetry.
Harrier is health conscious, especially when it comes to her food choices. Nonetheless, she still eats whatever she wants and relies on moderation and workout to keep her healthy. "For me, diet is about moderation. I work out, but I love cheese, pasta and wine," said the actress. "As I say that, I'm drinking a green smoothie that was a million dollars at Erewhon."
However, just like any of us, it can also be tough for her to consistently be healthy with her meals. She loves food so it's hard for her to eat something that she doesn't like. She just tries her best to eat in moderation. "The truth is, the timing of awards season, right after the holidays, is really cruel. I'm not at my peak right now. Honestly, I'm just trying to work out a lot, and I'll go to Shani for a peel before a big awards show," shared Harrier.