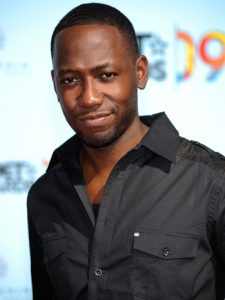 Hollywood actor Lamorne Morris first appeared in the 2002 film Urban Ground Squirrels playing a voice role. Many years later, he appeared in the movie To Have & Have More. In the 2010s, his career became more prolific. He appeared in an episode of The Middle and The Guild, as well as starred in the television movie The Assistants. His role as Winston Bishop in the Fox sitcom New Girl garnered him mainstream recognition, a role he played from 2011 to 2018.
At the same time, he had performances in the films Sex Ed, Barbershop: The Next Cut, Sandy Wexler, Game Night, and The Christmas Chronicles. He also had one-episode appearances in the shows Drunk History, Kroll Show, and SMILF. Morris went on to star in the television movie Dear Secret Santa, as well as played voice roles in Lucas Bros. Moving Co., and Star vs. the Forces of Evil.
In 2018, he appeared as himself in the reality competition series Hell's Kitchen. More recently, the actor had performances in the films Yesterday, Jumanji: The Next Level, Bloodshot, and Desperados. He also appeared in the docudrama miniseries Valley of the Boom. His latest TV role was in an episode of the Australian comedy show Squinters.
For his role in the movie Bloodshot, Lamorne Morris upped his workout routine to amplify his physical training. He knew he needed to work out harder in order to get leaner and gain more muscles. "I was carrying some extra weight around, and you don't want to be the guy that shows up to the set of a superhero movie with a stomach," said the actor.
To begin, he started working with a trainer who created a full-body program, which involved supersets and huge compound workouts. As part of his regimen, he did movements such as weighted sled pulls and prowler pushes. He combined his training with regular runs and playing basketball. As a result, the actor lost 40 pounds with a body that makes him look like full-pledged action star.