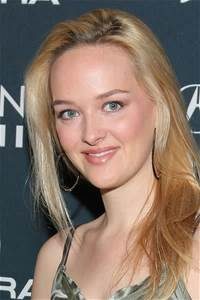 Hollywood star Jess Weixler started acting in the early 2000s. Her first role was in an episode of Guiding Light. Later, she had one-time roles in the TV shows Hack, Everwood, and Law & Order: Criminal Intent. In the movies, she had her first role in 2005's Little Manhattan. Afterward, she landed roles in the films The Big Bad Swim, Peter and Vandy, Alexander the Last, and Today's Special. Weixler gained recognition for her role as Dawn O'Keefe in the independent film Teeth.
In the 2010s, she continued her film career with the movies A Woman, Audrey the Trainwreck, The Lie, Somebody Up There Likes Me, Free Samples, Best Man Down, and The Normals. She landed more roles with credits in the films The Face of Love, Listen Up Philip, Apartment Troubles, and Lamb. She became further known for playing Katy Rigby in The Disappearance of Eleanor Rigby: Her and its sequel The Disappearance of Eleanor Rigby: Them. On television, she played recurring role Robyn Burdine in The Good Wife. From 2017 to 2019, she starred as Sally McCullough in the western drama The Son. Simultaneously, she starred in the movies Entanglement, Who We Are Now, The Death of Dick Long, and It Chapter Two.
The actress maintains a healthy body by following a clean, balanced diet. Nearing her 40s, it comes naturally for her to crave something that her body needs, which is nutritious foods. Fast food and processed meals are not as appealing as before. Also, Weixler doesn't believe in fad diets. Her diet plan is quite simple — focus on fresh, whole foods that are packed with nutrition. For breakfast, she loves eggs and toast or a bowl of whole grains oatmeal with fruits. For lunch and dinner, it's usually fish or chicken with salad. Sometimes, she goes for something else, depending on her mood. The bottom line is, she still eats whatever she wants and it just works that she prefers the healthy ones.