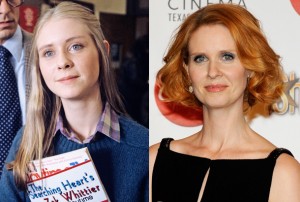 Early Life, Career, and Breakthrough
Cynthia Ellen Nixon, best known for playing Miranda Hobbes in the HBO series Sex and the City, was born on April 9, 1966 in New York City, New York. After graduating from high school, she attended Barnard College. She got interested in performing, probably partially to the fact that her mother, Anne Elizabeth Knoll, is also an actress.
Her first screen appearance was in the panel game show To Tell the Truth. By the time she was 12, she had already appeared in an ABC Afterschool Special called The Seven Wishes of a Rich Kid (1979). The following year, she made her theatrical debut in Little Darlings. Around the same time, she also began her career onstage as she made her Broadway debut in the Broadway revival of The Philadelphia Story.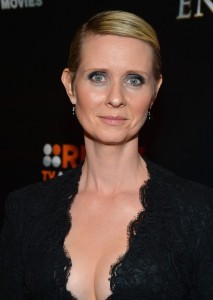 While just a freshman at Barnard University in 1984, she began making a name for herself as she performed in the Broadway hit plays The Real Thing and Hurlyburly. Two years later, she was cast in her first major supporting role in the film The Manhattan Project.
She continued her prolific acting career in the 1990s, appearing in such feature films as Addams Family Values, Baby's Day Out, Marvin's Room, and The Out-of-Towners. In 1998, she rose to international fame as she began playing the role of Miranda Hobbes in the HBO series Sex and the City. She got three Emmy Award nominations for Outstanding Supporting Actress from 2002 to 2004, eventually winning the award in 2004.
After Sex and the City, she became more active with other projects on the big screen, such as in Little Manhattan, The Babysitters, and An Englishman in New York. She has also reprised her role as Miranda in Sex and the City's two film adaptations: Sex and the City: The Movie and Sex and the City 2.
Proving to be a topnotch actress, she received a Primetime Emmy Award nomination for Outstanding Lead Actress in a Miniseries or a Movie for her portrayal of Eleanor Roosevelt in the 2005 made-for-television movie Warm Springs. She was recently chosen to portray Emily Dickinson in the upcoming biographical feature A Quite Passion.
Has Cynthia Nixon had Plastic Surgery?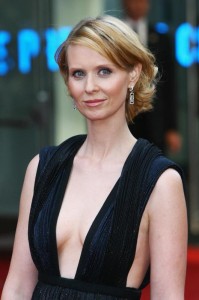 49-year old Cynthia Nixon is only a year shy of 50 and it cannot be denied that she still looks fabulous. Just like her pals in Sex and the City, ageing agrees with her. But is it all natural? Thus far, the veteran actress hasn't created any high-profile controversies with regards to her appearance, though there was one issue back in 2008 when she was seen checking in at a hospital, fueling reports that she had a breast augmentation.
The actress, however, was quick to deny the rumors, saying that her presence in the hospital was part of her routine check-up, which could be the actual case as everyone knows how the press is too fast to assume and spread claims that lack factual basis. To further justify her denial that no plastic surgery had taken place, Nixon said: "If I was going to get a boob job, wouldn't it make sense that I'd get it before Sex and the City (the movie)?"