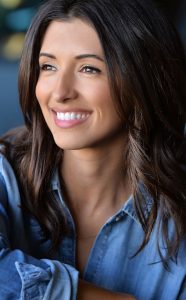 Actress India de Beaufort had her career beginnings in 1996, appearing in an episode of the British sitcom Next of Kin. Some years later in the 2000s, she starred as India in the TV sitcom The Basil Brush Show. Afterward, she had her first movie appearance in 2007's Run Fatboy Run. She also played the role of Aneka in the TV series Kröd Mändoon and the Flaming Sword of Fire. De Beaufort's first Hollywood role was as Miranda Stone in The CW's One Tree Hill.
After a guest appearance in Chuck, she starred as India Jourdain in the ABC Family series Jane by Design. Later, she appeared in 3 episodes of Necessary Roughness and Chicago P.D. She also had a one-time role in How I Met Your Mother. Between 2014 and 2017, she played the voice of Clover and Crimson in All Hail King Julien. At the same time, she had one-time roles in Castle and The Night Shift.
Afterward, she got cast for the starring part of Jules Jackman in the TV drama Blood & Oil. In 2016, she played recurring role Radha in the comedy-drama Younger and made guest roles in NCIS: Los Angeles and Veep. The actress continued her work in Hollywood, mostly on television. In 2017, she starred as Kristi Allen in Kevin (Probably) Saves the World. More recently, she had a recurring role as Avery in the web series One Day at a Time.
Already in her 30s, the actress maintains a healthy body by being mindful of the food she eats. Most of the time, she avoids processed and junk foods. She has cravings which she indulges in during her cheat day but that's only in moderation. Overall, her diet plan is clean and healthy, from eating to lean meat only and whole grains to consuming lots of fruits and veggies.