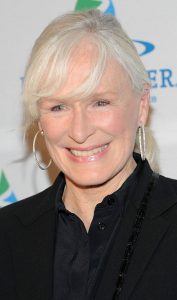 Hollywood star Glenn Close has since received multiple accolodes and recognition for her work in the cinema. Having been nominated for an Oscar seven times, she was named one of the 100 most influential people in the world by Time magazine in 2019. Close first performed on stage in 1974. She mostly worked on stage up to the early 1980s. In 1982, she made her big screen debut in the film The World According to Garp. She had performances in several films during this period.
Ultimately, she got her break as Alexandra "Alex" Forrest in 1987's Fatal Attraction. She next starred in the film Dangerous Liaisons. During the 1990s, she starred in the movies Reversal of Fortune, Hamlet, Mars Attacks!, and Air Force One. She also played Cruella de Vil in 101 Dalmatians and its sequel 102 Dalmatians. Her acting career continued in the 2000s, this time with roles in The Safety of Objects, The Stepford Wives, Nine Lives, and The Chumscrubber.
During this period, she starred in some made-for-television films as well as portrayed Captain Monica Rawling in The Shield. The critically praised actress then garnered further TV success with her role as Patricia "Patty" Hewes in Damages. She's also the voice of Mona Simpson in The Simpsons. In the 2010s, she starred in the film Albert Nobbs, which she also wrote and produced. In 2017 alone, she performed in 5 films — What Happened to Monday, The Wilde Wedding, The Wife, Crooked House, and Father Figures.
Apart from her workout routine, the award-winning actress maintains a healthy self by eating well. She's already in her age where processed foods don't seem appealing anymore. She listens to what her body needs, which is clean, whole foods. She avoids eating red meat. Instead, she gets her proteins from fish or chicken, nuts, and some protein-rich veggies such as broccoli. Part of the Glenn Close diet plan is also eating plenty of fruits.