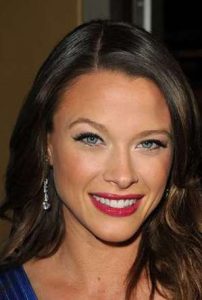 Scottie Thompson got into acting sometime in the 2000s. She first appeared with a one-episode role in Law & Order. It was also during this period that she played Jeanne Benoit, a recurring role in the CBS series NCIS. Simultaneously, she had one-time appearances in Shark, CSI: NY, Eli Stone, Bones, and The Closer. Thompson then starred as Diana Van Dine in the short-lived program Trauma. In 2009, she made her cinematic debut with a small role in the film Star Trek.
She next appeared in the movie Skyline, as well as continued her work on TV. She had guest roles in Rizzoli and Isles and Drop Dead Diva. She went on to have guest appearances in Nikita, Graceland, CSI: Crime Scene Investigation, Castle, The Blacklist, Grey's Anatomy, Rosewood, and 12 Monkeys. Simultaneously, she had performances in the feature films The Lookalike, The Leisure Class, The Funhouse Massacre, and Before I Wake.
Not only does the actress exercise, but she also takes care of her overall wellness by eating the right kinds of food. Currently, she feels that processed foods are too much for her body to handle. She rarely craves for something that's unhealthy. Instead, she listens to what her body needs. Hence, she focuses on eating clean, whole foods that aren't tainted by synthetic ingredients.
To ensure her meals' nutrition, Thompson also prefers to make her own food, at least she does when she has time. In the morning, she usually has a bowl of oatmeal with blueberries. For lunch, she likes eating fish or chicken with lots of salad. Wanting to consume more veggies, she incorporates vegetables into all her meals. For dinner, she opts for something lighter. Even when things get busy at work, the actress makes efforts to not miss her meals. When shooting, she also likes to snack on nuts, fruits, and yogurt.