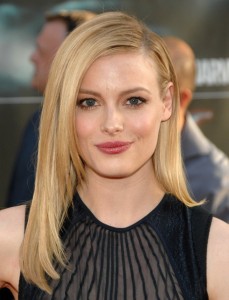 American actress Gillian Jacobs started her acting journey when she was in her early 20s. She acted on both and television when she was just starting out, though mostly in small roles and sometimes uncredited parts in movies, while she played one-episode characters in a couple of TV shows. Her break came some years later in 2009 after landing a starring role in the comedy series Community. She played the character until it ended in 2015 after running for six seasons. Her new-found popularity led her to land roles in some movies, such as in Helena from the Wedding, Let Go, and The Incredible Burt Wonderstone. She has also starred in the indie movies Life Partners and Walk of Shame, both released in 2014, and played a recurring role in the HBO series Girls. Her most recent movie was Hot Tub Machine 2 in 2015. In addition to her acting credits, Gillian also works as a voice actress.
Standing at 5'4, the 33-year-old actress has made herself a television staple, thanks to her wonderful performance in the much-loved comedy show Community. Her beauty, her talent, and natural humor would surely bring the pretty star to great places. Now that she has gained a following, her fans wonder how she maintains her slender yet lean figure. It seems that the actress is health conscious. She's slim but she doesn't look unhealthy. She also looks so radiant and her skin glows, apparent signs that she prioritizes her inner and outer well-being.
For one, Gillian goes to the gym whenever she is free. She believes working out is the best way to stay in shape. Of course, she compliments this with healthy eating. Any exercise would be useless if not partnered with consumption of nutritious foods. She regularly eats breakfast to keep her energetic throughout the day by having either oats and yogurt or fruits and veggies. She also likes to fruit juices and smoothies. Lean protein and healthy carbs are something that she believes are important so she has fish and chicken. For dinner, she usually has pasta and salad. Of course, she also has her cravings. Her ultimate favorite? Reese's Peanut Butter Cups!