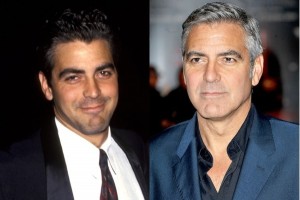 Life, Early Career, and Breakthrough on Television & Film
George Timothy Clooney was born in Lexington, Kentucky, United States on May 6, 1961 to mother Nina Bruce, a beauty queen, and Nick Clooney, former AMC host and anchorman. He was athletic in high school where he was both a basketball and baseball player. After high school, he enrolled at the Northern Kentucky University where he majored in Broadcast Journalism. He later transferred at the University of Cincinnati, but still did not finish a degree.
In 1978, he landed his first acting gig as an extra in the miniseries Centennial. After years of playing small parts on the small screen, he got his first major role in the sitcom E/R in 1984. He next became known for his roles in the sitcom Roseanne and the drama series Bodies of Evidence. He found greater fame in the 1990s for his portrayal of Dr. Doug Ross in ER from 1994 to 1999. During the same period, he also had starring roles in the movies Batman & Robin as Batman, Out of Sight, and Three Kings.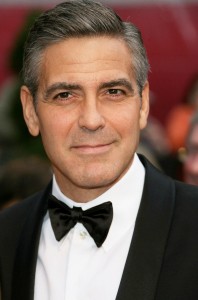 Further success came in the 2000s with starring roles in The Perfect Storm, O Brother, Where Art Thou?, Ocean's Eleven and its sequels Ocean's Twelve, and Ocean's Thirteen. In 2002, he made his directorial debut in the movie Confessions of a Dangerous Mind. A few years later, he starred in Syriana. His performance in the movie was praised, earning him an Academy Award for Best Actor. It was also in 2005 that he directed, produced, and starred in Good Night, and Good Luck, for which he received Academy Award nominations for Best Director and Best Original Screenplay.
In 2007, he played the titular character in the legal thriller Michael Clayton, earning him another Academy Award nomination for Best Actor. Clooney has since received acclaim for numerous other works on the big screen, such as in 2009's Up in the Air and 2011's The Descendants, which got him Academy Award nominations for Best Actor. He next directed and starred in 2011's The Ides of March.
In 2013, he won Best Picture at the Academy Awards, Golden Globes, and BAFTA for producing the political thriller Argo starring Ben Affleck. He also starred opposite Sandra Bullock in Gravity that same year. He next wrote, directed, and starred in The Monuments Men and produced the film August: Osage County.
Has George Clooney had Plastic Surgery?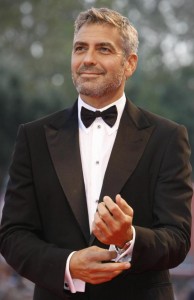 George Clooney may already be in his 50s but he's still got lots of female admirers probably because his appeal is that of a man in his 30s. Sure, the award-winning actor-director has aged but it cannot be denied that he looks fantastic for a man who's nearing his 60s. Is he harboring a secret, which can be attributed to his amazingly good looks? Of course, for a veteran actor who's been in the industry for more than three decades, talks of plastic surgery cannot be avoided.
But the actor has nothing to say about it because he's certainly plastic surgery-free. The ravages of time is visible on Clooney, but it doesn't make him any less attractive. Maybe that's part of his charm. Getting older and loving it. In an interview with Vanity Fair, the Gravity star expressed his thoughts on plastic surgery, saying: "I've seen it happen—particularly on men—I don't think it really works; I think it actually makes you look older. I'm a big believer in the idea that you can't try to look younger. You just have to look the best you can at the age you are."
He was also very wise in sharing his beliefs when it comes to aging, which is a crucial time for actors considering the vanities in Hollywood, he revealed: "I think for all of us you have to come to terms with getting older and not trying to fight it. . . . You have to get used to the idea that your roles in films and who you are and how you're perceived is going to change and that'll disappoint people at times."