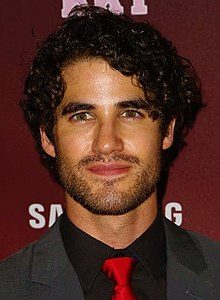 Hollywood actor and singer Darren Criss started acting in short films in the 2000s. Later in 2009, he played recurring role Josh Burton in Eastwick, which marked his TV debut. The following year, he made his big screen role in the film The Chicago 8. During this time, he got the part of Blaine Anderson in the Fox series Glee. Starting as a recurring character in Season 2, he became part of the show's main cast in the latter seasons.
He reprised his role in Glee: The 3D Concert Movie. He also made his feature film debut in 2012's Girl Most Likely. Around this period, Criss made voice roles in the animated movies The Wind Rises, The Tale of the Princess Kaguya, and Stan Lee's Mighty 7. In 2013, he played Franklin Shepard in the HBO documentary film Six by Sondheim.
After Glee, the actor guest-starred in American Horror Story: Hotel. In 2018, he portrayed Andrew Cunanan in the miniseries The Assassination of Gianni Versace: American Crime Story. He won a Primetime Emmy for Outstanding Lead Actor for his role here. Recently, he stars as Raymond Ainsley in the new series Hollywood. Criss also portrayed Commander Eugene E. Lindsey in the 2019 film Midway.
Darren Criss is big on fitness. "I got heavily into fitness in my late 20s. Now I'm a certifiable fitness rat. I work out like I used to play video games. It's competitive and fun. It's also meditative," said the actor. While he first felt awkward going to the gym to work out, he has since enjoyed the time spent there.
"I now love the social aspect of working out. I have maybe six or seven friends on rotation, and instead of going out, we do a workout class together. It might be H.I.I.T., a Pilates reformer class or yoga. I try to change it up as much as possible. I want to confuse my muscles," he explained.