Early Career and Success on Television
Alyssa Jayne Milano was born on December 19, 1972 in Bensonhurst, Brooklyn, New York to fashion designer and talent manager Lin and film music editor Thomas M. Milano. She lived in Bensonhurst until a shooting incident in the neighborhood prompted the family to relocate to Staten Island.
At age eight, she started her acting career after she won a role in an open audition for a national tour of Annie. She next appeared in off-Broadway productions and several television advertisements. In 1984, she made her film debut when she played the supporting role of Diane in the independent feature Old Enough.
Also in 1984, at age 11, she landed her first major role in the sitcom Who's the Boss?, playing the role of Samantha Micelli. Her performance in the show earned her numerous awards including Young Artist Award for Best Young Supporting Actress in a Television Series in 1986.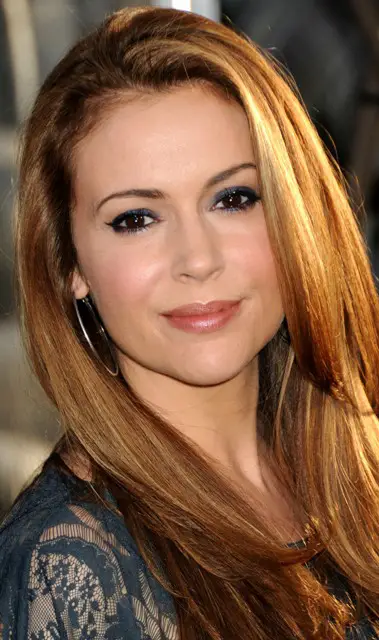 In 1985, she played Arnold Schwarzenegger's daughter in the action film Commando, for which she was nominated for a Young Artist Award for Exceptional Performance by a Young Actress Starring in a Feature Film – Comedy or Drama.
By the late 1980's, she was established as a teen idol, appearing in the television movies The Canterville Ghost, Crash Course and Dance 'til Dawn, the latter for which she earned a Young Artist Award nomination for Best Young Actress in a Special, Pilot, Movie of the Week, or Miniseries.
During the next few years, she appeared in the films Speed Zone! (1989), Where the Day Takes You (1992), Conflict of Interest (1993) and Double Dragon (1994). She also appeared in various direct-to-DVD features such as Little Sister (1992), Deadly Sins (1995), Poison Ivy II: Lily (1996) and Glory Daze (1996).
She then put her academic plans on hold to concentrate on acting, feeling that she couldn't commit on a four-year academic life as at that time, she had already spent eight years working on set for films. During this period, she also began to shed her "good girl" image by having nude scenes in multiple erotic films such as Embrace of the Vampire (1994).
Subsequently, she continued working on television by playing lead in several TV films including Candles in the Dark (1993), Confessions of a Sorority Girl (1994), The Surrogate (1995), To Brave Alaska (1996) and Fear (1996). From 1997 to 1998, she also became known for her role as Jennifer Mancini in the television series Melrose Place.
In 1997, she played the role of Hugo Dugay opposite Patrick Dempsey in the romantic comedy film Hugo Pool, her film to be theatrically released since 1985's Commando. The movie garnered unfavorable reviews although her performance in the film was commended.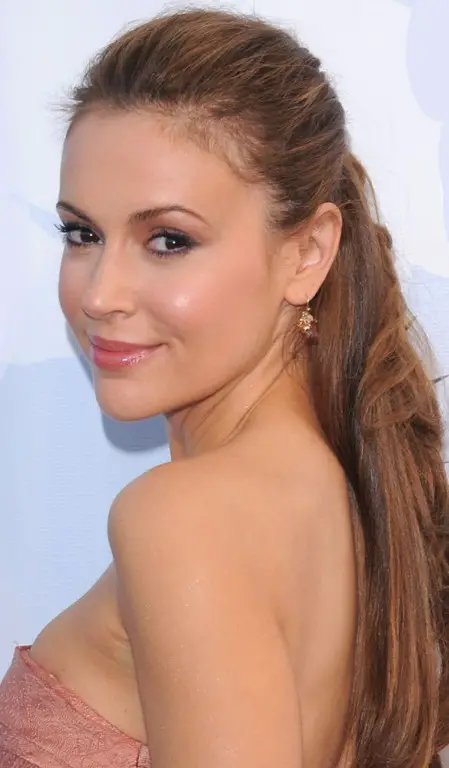 Subsequent Projects and Breast Augmentation Rumors
The following year, she landed the role of Phoebe Halliwell in the television series Charmed. The show was critically acclaimed and was a hit among television audiences as well, gaining her wider recognition and fame. For her performance in the show, she received the Teen Choice Awards for TV – Choice Actress in 2006. She played Phoebe until the show's finale in 2006.
She also continued to star in some motion pictures while filming Charmed, beginning with the direct-to-DVD films Lady and the Tramp II: Scamp's Adventure and Buying the Cow. In 2003, she starred in the comedy movie Dickie Roberts: Former Child Star, alongside David Spade, Mary McCormack, and Rob Reiner.
Dickie Roberts: Former Child Star was a modest box office success, earning over $22 million against an estimated budget of $17 million but mostly received negative reviews from critics. During the next few years, she lent her voice for the animated film Dinotopia: Quest for the Ruby Sunstone and appeared in the films The Blue Hour (2007) and Pathology (2008).
Her recent projects are DC Showcase: The Spectre (direct-to-video), My Girlfriend's Boyfriend, Beverly Hills Chihuahua 2 (direct-to-video), the Farrelly brothers comedy film Hall Pass (2011) and the ensemble film New Year's Eve (2011).
As she became a household name, Milano also faced plastic surgery rumors throughout her career. According to some reports, the Charmed actress had undergone a breast augmentation, giving her a rounder and fuller breasts, which were supported by various before and after photos on the web.
This was further justified when it was reported that the actress talked about how unhappy she was with her small breasts in her interviews with some celebrity magazines. Before her breast implants, Milano was reportedly a B cup, but she's close to large C cup these days.