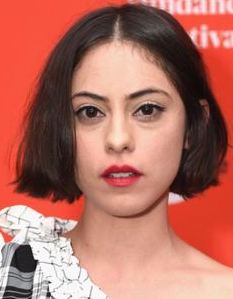 Hollywood star Rosa Salazar debuted in the web series Old Friends in 2010. At the same time, she performed on the web comedy show CollegeHumor. She later appeared in an episode of Law & Order: LA. After this, she played the role of Nurse Maria on American Horror Story: Murder House. Around the same time, she also acted in some short films and TV movies as well. Her first notable role on television was as Zoe DeHaven on the NBC drama series Parenthood. She next appeared on the comedy show Stevie TV. She later made one-episode roles on Ben and Kate, Body of Proof, and Hello Ladies.
Meanwhile, she made her cinematic debut in the 2014 movie Jamesy Boy, after which she appeared in the movie Search Party. She later appeared as Lynn in The Divergent Series: Insurgent. In 2015, she was noticed for her performance in the independent film Night Owls. She also gained recognition for her role as Brenda in the movie Maze Runner: The Scorch Trials. She went on to appear on the comedy series Man Seeking Woman. Back in the movies, she appeared in the film Submerged. Her latest roles on the big screen were in CHiPs and Maze Runner: The Death Cure where she reprised her role as Brenda. She will play the lead in Robert Rodriguez's upcoming movie Alita: Battle Angel.
The 33-year-old actress stays in shape by working out and eating healthily. Though she has lots of indulgences, she makes an effort to focus on consuming clean foods. She's also currently preparing for her lead role in Alita: Battle Angel. With this, she's watching her calorie intake more cautiously. She basically avoids eating processed and junk foods. Currently, her diet plan mainly consists of lean proteins, whole grains, and fruits and veggies as well. She also makes sure that she only eats in moderation.