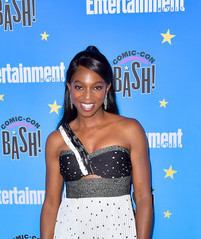 Enuka Okuma debuted in an episode of MacGyver in 1990. The following year, she joined the main cast of the TV show Hillside as the character Kelly. After this, she appered in several episodes of the teen drama series Madison. She also ventured into voice acting with Shadow Raiders in 1999. That same year, she got her start as a movie star, appearing in the films Double Jeopardy and Daydrift. She also appeared in some episodes of The City.
The following decade, Okuma had appearances in some feature films, which include Suddenly Naked and House of the Dead. During this period, she had one-episode roles in such television shows as Andromeda, Cold Case, and Grey's Anatomy. At the same time, she played Marika Donoso in 24. The actress also starred as Lucy Dotson in the TV show Sue Thomas: F.B.Eye.
Her breakthrough came in 2010 after landing the part of Traci Nash in the popular series Rookie Blue. It aired on television for six seasons until 2015. Following this, she starred in the 2017 film Battle of the Sexes. This year, she appeared in the action comedy film The Sleepover. Other roles on television include Lisa-Ann Follows in Slasher and Deputy Anna Hulce in Impulse. She is also the voice of Rhodonite in Steven Universe.
Enuka Okuma is all about self-care, and that includes working out. "I'm a fan of the gym, hiking, yoga, or just about anything to stay active, but I must say, hula hooping has got to be my favorite way to work out," said the actress. "You have so much fun while hooping, and you're concentrating so hard on trying to keep the damn thing up that you don't even realize how many calories you're burning!" Hula hooping is just as beneficial as other workouts that she tries to spend at least 15 minutes doing this exercise everyday.