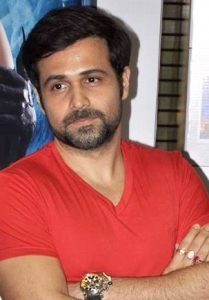 Bollywood actor Emraan Hashmi had his career beginnings in the early 2000s. He debuted in the Hindi film Footpath. He next starred in the film Murder. This was followed by a notable role in the movie Gangster, for which his acting was praised and earned Best Performance in a Negative Role nominations. He went on to star in the films Dil Diya Hai, Good Boy Bad Boy, Awarapan, The Train, and Raaz – The Mystery Continues, among others.
Later in 2011, he became further known for his role in Once Upon a Time in Mumbaai. For his performance, he was nominated for Best Supporting Actor at the IIFA and Stardust Awards. Subsequently, Hashmi starred in the movies Dil Toh Baccha Hai Ji, Murder 2, Jannat 2, Rush, Ghanchakkar, and many others.
He also starred in the feature film Shanghai, which got him a Filmfare nomination for Best Supporting Actor. In 2016, he portrayed Mohammad Azharuddin in the film Azhar. He went on to star in the films Raaz: Reboot, Baadshaho, Tigers, and Welcome to New York. Hashmi's latest movie roles were in 2019's Why Cheat India and The Body. On the small screen, he starred in the Netflix series Bard of Blood.
In his 40s, Emraan Hashmi takes care of himself with a combination of proper nutrition and regular exercise. His workout regimen consists of a routine that targets his chest, back, triceps, and biceps. He works out 4-5 days a week to achieve the best results.
For the actor; however, working out isn't just about building muscles, it's also about feeling strong and healthy overall. "Fitness means being healthy and not having such necessarily building muscles," said the actor. "I work out for two days, then take a break on third day and repeat the schedule again." As part of his normal fitness routine, he usually combines cardio and weights.