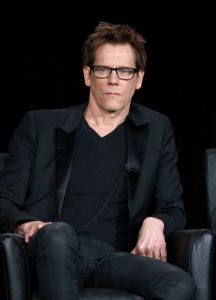 Hollywood actor Kevin Bacon debuted in the 1978 film National Lampoon's Animal House. Later in 1980, he had his first starring role as Jack Burrell in the horror film Friday the 13th. He next played Timothy Fenwick Jr. in the film Diner and rose to fame for his lead role in 1984's Footloose. In the '90s, Bacon starred in several major films, including Flatliners, JFK, and A Few Good Men, among others.
He also portrayed Jack Swigert in the movie Apollo 13. Continuing his career in the 2000s, the actor had starring performances in the films Mystic River, Beauty Shop, and Where the Truth Lies. He later portrayed Jack Brennan in the 2008 film Frost/Nixon. In 2011, he played the villain Sebastian Shaw in the superhero film X-Men: First Class. He next had supporting roles in Crazy, Stupid, Love and Jayne Mansfield's Car.
From 2013 to 2015, he starred as Ryan Hardy in the Fox series The Following. Afterward, he played the lead in the Amazon series I Love Dick. Other films he has starred in during the 2010s include Skum Rocks!, Cop Car, Black Mass, The Darkness, and Patriots Day. He'll star in the upcoming film You Should Have Left opposite Amanda Seyfried.
In his 60s, the actor stays fit and strong by exercising diligently. Overall, his lifestyle, including his diet, is one that's rooted in his desire to live a good life. As for the Kevin Bacon workout routine… "I hike, I lift weights, I do calisthenics. Sometimes I work with a trainer. I don't work out for long periods of time because I'm just too bored by it. High-intensity, short periods of time are much more beneficial for me," said Bacon. "I would say that overall, my choices in terms of exercise, lifestyle, and food — they're all about longevity," he added.