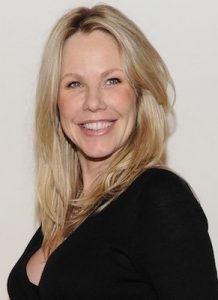 Actress Andrea Roth first appeared in an episode of The New Alfred Hitchcock Presents in 1988. The following year, she had her first movie role in The Jitters. During the '90s, she landed many guest roles on the small screen. They included appearances in Friday the 13th, My Secret Identity, and Parker Lewis Can't Lose before landing the part of Tessa Vargas in the TV drama E.N.G. She next starred as Diana Powers in the series RoboCop.
She simultaneously had performances in the films Seed People, Crossworlds, and Sunchaser. Later in 2000, she played recurring role Jo Decker in the TNT series Bull. Roth came to prominence for her role as Janet Gavin in the comedy-drama Rescue Me, which she starred in from 2004 to 2011 for seven seasons. Also in the 2000s, she had performances in the movies Highwaymen, War, The Skeptic, The Collector, and A Golden Christmas.
The actress also had recurring characters on other shows, such as the roles of Kelly Davidson in Blue Bloods and Noelle Davis in 13 Reasons Why. Other starring performances on TV included Catherine Martin in Ringer, Leni in Rogue, Dr. Juliet Bryce in Ascension, and Melissa Bowen in Cloak & Dagger. Meanwhile, her most recent work on the big screen was in 2015's Dark Places.
Andrea Roth's healthy lifestyle includes a regular fitness regimen. She is overall active in her day-to-day, plus she follows a workout routine that helps her stay in shape. As for her go-to exercises, the actress swears by yoga. "I do hatha yoga. I tried to do Bikram with a friend of mine for a while, but we were just too inconsistent with it," said the actress. She also keeps herself fit and strong by running and hiking, increasing the intensity of her hikes sometimes when necessary.