Early Career and Breakthrough in Television
Emily Irene VanCamp was born on May 12, 1986 in Port Perry, Ontario, Canada to parents Cindy and Robert VanCamp. At the age of three, she began studying dance. Wanting to become a professional dancer, she attended a summer training program in Montreal when she was 11.
She was accepted at the École supérieure de ballet du Québec, Canadian ballet company Les Grands Ballets Canadiens' training program at the age of 12. During this period, she began to take an interest in acting after she visited her sister Katie on the set of the movie Ladies Room.
To pursue acting, she took acting classes and got herself an agent. After landing roles in television commercials, she secured a part in the television series Are You Afraid of the Dark? in 2000, marking her television debut. That same year, she played young Jackie Bouvier in the TV movie Jackie Bouvier Kennedy Onassis.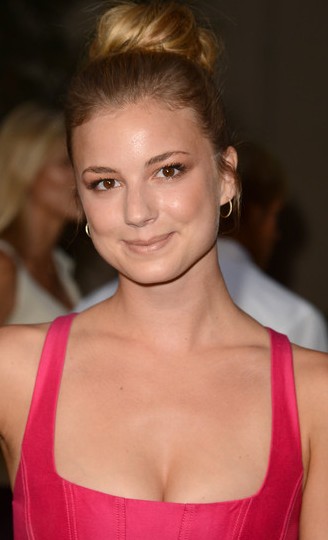 In 2001, she made her big screen debut with Lost and Delirious, alongside Mischa Barton, Piper Perabo and Jessica Paré, where she played the role of Allison Moller. Lost and Delirious premiered at the 2001 Sundance Film Festival where it received mixed reviews.
During the next few years, she landed a guest spot in the TV series All Souls, appeared in the TV film Redeemer and in the miniseries Dice. She went on to play the main role of Sam Dolan in the short-lived television series Glory Days in 2002.
Later in 2002, she starred alongside Samuel L. Jackson, Milla Jovovich and Stellan Skarsgård in the crime thriller No Good Deed. It was also that same year that she became known for her role as Amy Abbott in the television series Everwood, which she played from 2002 to 2006.
For her performance in Everwood, she earned various Teen Choice Awards nominations, including Choice TV Actress: Drama, and Choice TV Actress – Drama / Action Adventure. She was also nominated for a Young Artist Awards for Best Performance in a TV Series (Comedy or Drama) – Supporting Young Actress.
She also made some appearances on film during this time, beginning with 2004's A Different Loyalty, 2005's The Ring Two, and 2007's Black Irish. After Everwood, she was cast as Rebecca Harper in the television series Brothers & Sisters, playing the role from 2007 to 2010.
While filming Brothers & Sisters, she played the role of Kate in the 2009 post-apocalyptic horror feature Carriers, co-starring Chris Pine, Lou Taylor Pucci and Piper Perabo. This was followed by the drama film Norman in 2011, for which she won the San Diego Film Festival for Best Actress.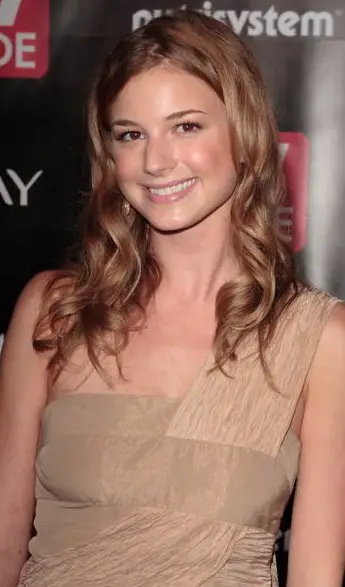 Subsequent Projects and Thoughts on Plastic Surgery
VanCamp returned to the small screen playing the dual roles of Emily Thorne and Amanda Clarke in the television series Revenge. The show is currently on its third season and is ABC's highest-rated program. For her role in Revenge, she received a Teen Choice Awards nomination for Choice TV Actress: Drama.
In addition, she portrayed Stacey Bess in the made-for-television film Beyond the Blackboard. In 2014, she gained international fame after being cast as Sharon Carter / Agent 13 in the superhero movie Captain America: The Winter Soldier. She also stars in the upcoming film The Girl in the Book.
The 27-year-old Canadian actress has already imprinted her beauty on the hearts of her fans that many are just curious if VanCamp would be willing to undergo plastic surgery for the sake of perfection and preservation of youth just like some of her peers in the show business.
But the Revenge actress said no, or will say no to any forms of cosmetic procedures now or in the future. Although she acknowledges the pressures that every actor experiences to look in a certain way, she is resolute in her claim that she will not give in.
In an interview with Women's Health magazine, she said: "I mean, to each his own, and I know there are those pressures. But I look at my grandmother and think, Wow, I hope I have those happy wrinkles. You see the map of her life on her face, and she's so beautiful. She wouldn't be my grandma without those beautiful lines."
Instead of receiving Botox injections and other cosmetic enhancements, the actress devotes herself in keeping herself beautiful and healthy the natural way. She revealed that she concentrates on doing exercises and particularly likes yoga and Pilates.