Career Beginnings and Breakthrough in Hollywood
Jacob Benjamin "Jake" Gyllenhaal was born on December 19, 1980 in Los Angeles, California to film director Stephen Gyllenhaal and film producer and screenwriter Naomi Foner. Because of his parents' careers in the film industry, he was regularly exposed to filmmaking as a child.
In 1991, at age 11, he made his film debut as Billy Crystal's son in City Slickers. In the next few years, his parents allowed him to audition for parts but would forbid him to take them if he were chosen. Instead, he was permitted to appear in his father's films like the 1993 film A Dangerous Woman, along with his sister, Maggie.
In 1998, he graduated from Harvard-Westlake School in Los Angeles. He later attended Columbia University to study Eastern religions and philosophy. He dropped out after two years to focus on his acting career. In 1999, he won his first lead role in Joe Johnston's October Sky.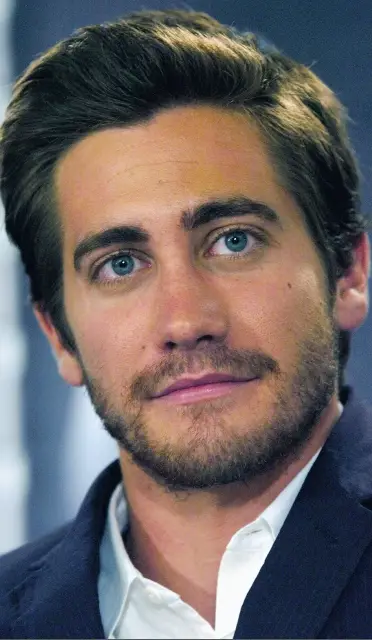 October Sky received critical acclaim from critics and was able to exceed its $25 million budget with its gross of over $34 million worldwide. It was also described as Gyllenhaal's "breakout performance". His second major film was 2001's Donnie Darko. Although it failed to become a box office success at the time of its release, it is now considered as a cult classic.
During the next few years, he starred in such feature films as Highway (2002), The Good Girl (2002), Moonlight Mile (2002) and Jiminy Glick in Lalawood (2004). He then starred alongside Dennis Quaid and Emmy Rossum in 2004's The Day After Tomorrow. The movie received mixed reviews but was a box office success, earning over $500 million worldwide on a budget of $125 million.
He was set to replace Tobey Maguire for Spider-Man 2 due to director Sam Raimi's concerns about the latter's health but Maguire eventually recovered and Spider-Man 2 proceeded filming without Gyllenhaal. In 2005, he starred opposite Gwyneth Paltrow and Anthony Hopkins in Proof and appeared alongside Jamie Foxx, Chris Cooper and Peter Sarsgaard in Jarhead. Both Proof and Jarhead were met with positive reviews, although the former was a commercial flop.
It was also in 2005 that he landed the role of Jack Twist in Ang Lee's Brokeback Mountain. The film received acclaim and Gyllenhaal himself was also lauded for his performance, receiving a BAFTA Award for Best Supporting Actor. He was also nominated for an Academy Award for the same category.
Following Brokeback Mountain's success, he starred in the films Zodiac (2007), Rendition (2007) and Brothers (2009). In 2010, he played the lead in the film adaptation of the video game Prince of Persia: The Sands of Time. The film garnered mixed to negative reviews and was a moderate box office success.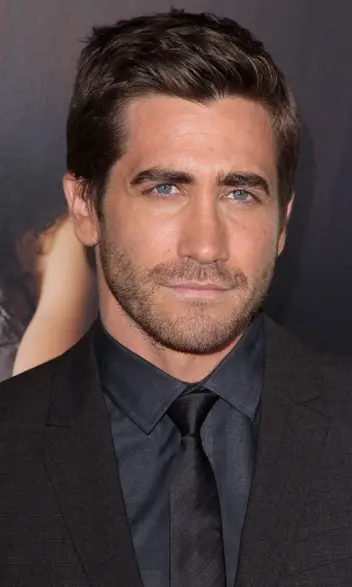 Recent Films and Plastic Surgery
Later in 2010, he reunited with Brokeback Mountain co-star Anne Hathaway in the romantic comedy-drama Love and Other Drugs. Reception from critics was mixed but it proved to be a box office success, earning over $100 million on a $30 million budget. For his performance, he received a Golden Globe nomination for Best Actor – Motion Picture Musical or Comedy.
In 2012, he starred alongside Michael Peña in the thriller film End of Watch, which was met with positive reviews and was also commercial success. The following year, he co-starred with Hugh Jackman in the thriller film Prisoners. Reception for the film was positive and it also became a blockbuster hit, grossing over $120 million worldwide.
The 33-year-old actor has also sparked rumors of plastic surgery as old photos of him being compared to his present appearance surfaced online and on tabloids. It is believed that the Prisoners star went under the knife for a nose job. Gyllenhaal's actual nose was wide and round but his "new" nose is more defined, with a narrower tip, giving him his leading man look.
Miami plastic surgeon Dr. Michael Salzhauer supported the claims, saying: "Jake Gyllenhaal is flaunting an improved looking nose. The tip of his nose has been defined and narrowed. Looks fantastic and really gives his face a sculpted look."
His sister Maggie says on her official bio that she grew up in a family "that valued education, intellect and liberal politics over plastic surgery", but it was reported that her big sister already gave in to plastic surgery for some cosmetic procedures. Does this mean that Jake is not only following his family's footsteps in the show business, but is also following his big sister's footsteps towards the plastic surgeon's clinic?