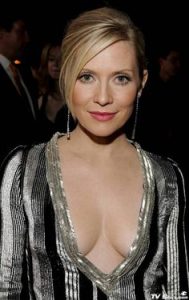 Actress Emily Procter debuted in 1992 in an episode of Great Scott! A few years later, she had her big screen debut as Debbie in the film Leaving Las Vegas. She next played a minor role in Jerry Maguire. The rest of the 1990s saw her perform in the movies Family Plan, Guinevere, Forever Fabulous, and Body Shots.
She also played Lana Lang in an episode of Lois & Clark: The New Adventures of Superman, after which she had a role in the TV movies The Dukes of Hazzard: Reunion! and Breast Men. In the 2000s, she gained prominence on television, first for her role as Ainsley Hayes on the acclaimed political drama The West Wing.
She cemented her television stardom with her role as Calleigh Duquesne in CSI: Miami, which she starred in from 2002-2012. Procter simultaneously had roles in the feature films Big Momma's House 2 and Barry Munday. After CSI: Miami, she guest-starred in an episode of White Collar. Her latest work was in the 2016 independent film Love Everlasting.
Apart from practicing a clean diet plan, Procter stays in great shape by exercising. When she's working out, she also gets creative. She just doesn't hit the gym and perform some routine. She wants to have fun while doing it. And how else to have fun during a workout than by dancing.
"I dance three days a week either hip hop or ballet and I started taking trapeze classes, which is really fun," said the actress. That's not all. The actress has stepped up physically and mentally by joining marathons and triathlons. "I have a girls' running group and we get together once a week; we've been doing it for 10 years. I have very strong legs," she added. Plus, the actress is also in a bike group, adding to her already very active lifestyle.