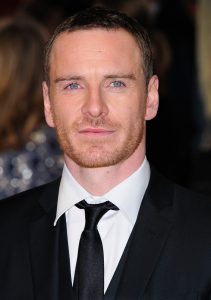 Beginning his film career with 2007's war epic 300, Michael Fassbender has since established himself as a versatile, charming, and talented actor. Prior to achieving success on the big screen though, he started strong with his performances on television, such as on Band of Brothers and Hex. When he portrayed the role of Bobby Sands, an IRA activist in the movie Hunger, he came to significant attention. Further success in Hollywood cinema later came with roles in Inglourious Basterds, Jane Eyre, Prometheus, and Frank. He's also best known for his role as Magneto in the prequel X-Men: First Class, X-Men: Days of Future Past, and X-Men: Apocalypse. His widely acclaimed performances, on the other hand, were courtesy of the films Shame, 12 Years a Slave, and Steve Jobs.
The acclaimed actor is nearing his 40s, but he remains charming and youthful as far as his looks are concerned. He's also one of those actors that can pull off any roles, may it be in a drama film, adventure, or in action. He's just amazing at what he does while looking gorgeous as well. Comic fans all known as Magneto and for that role, Michael became more careful of his dietary regimen. This is where he focused on eating fat-free foods and of course, those rich in proteins.
Typically, the actor already practices a healthy diet. Being in his line of work, it has become part of his lifestyle to eat clean and nutritious food so he has sufficient energy to do his job. It's only a bonus that he looks fit and super hot. Interestingly, the actor begins his day with a smoothie. This instantly fills him up and gives him the much-needed energy to start right. He also consumes lean protein such as skinless chicken breast, turkey, and red meat. Meanwhile, he avoids eating food rich in carbohydrates because it causes spike in his blood sugar level. He also eats lightly, but more frequently like every three hours.