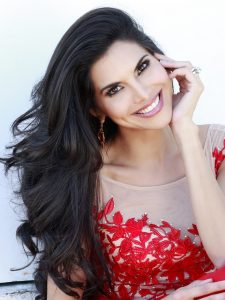 Joyce Giraud is a Puerto Rican celebrity. She won the Miss Universe Puerto Rico 1998 title. She competed in the Miss Universe pageant and won the second runner-up. This paved the way for her acting career. After Miss Universe, she appeared in a few Puerto Rican films. She then started a career in the US, first appearing in an episode of Baywatch in 2000. That same year, she made her first Hollywood film role in the comedy movie Dude, Where's My Car?
She also guest-starred in the soap opera The Bold and the Beautiful. In 2004, she starred in the TV film Miss Castaway and the Island Girls, as well as appeared in the feature film Latin Dragon. For the next couple of years, she made guest appearances in The Suite Life of Zack and Cody, Joey, and Heist. She went on to star in another TV film called Slayer.
From 2007 to 2012, she played the recurring character of Angel in the sitcom House of Payne. In the 2010s, she had a small role in the film The Girl with the Dragon Tattoo. She next starred in the series Siberia. Afterward, she made notable appearances in the reality shows Vanderpump Rules and The Real Housewives of Beverly Hills. More recently, she starred in the 2017 creature-horror film Jeepers Creepers 3.
The former beauty queen is already in her 40s but she's since managed to stay fit. Surprisingly, the actress reveals that doesn't work out nor does she follow any diet. She follows an active lifestyle by walking and running, however, she doesn't really go to the gym. She also eats whatever she wants. In an interview, she even said she eats sweets often. "I eat a lot of sweets. I have chocolate all over my house," said Giraud. For her, dieting and avoiding foods just makes her upset, which, of course, isn't healthy.