Career Beginnings and Hollywood Breakthrough
Ellen Kathleen Pompeo was born on November 10, 1969 in Everett, Massachusetts, U.S. to Kathleen and Joseph E. Pompeo. When she was four, her mother died of a painkiller overdose. Her father remarried soon after that. She has three sisters and two brothers.
Her acting career began in 1996 when she made her first television appearance in an episode of Law & Order. Her next roles came three years after landing a guest spot for the TV series Strangers With Candy, appearing in the short film 8 ½ x 11 and in the comedy feature Coming Soon.
In the early 2000s, she appeared in such television shows as Law & Order, Get Real, The Job, and Strong Medicine. She then starred in the short film Eventual Wife and in the low-budget movies In the Weeds and Mambo Café. In 2002, she was chosen for her first major role as Bertie Knox in the romantic drama film Moonlight Mile.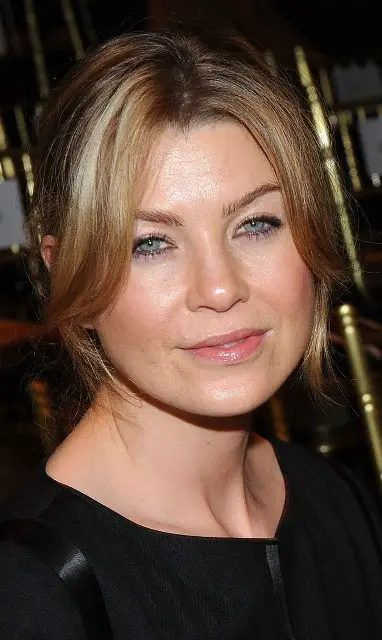 In the film, she played Jake Gyllenhaal's love interest and appeared alongside Dustin Hoffman and Susan Sarandon. The film was a critical disappointment, failing to exceed its $21 million budget with its total earnings of only over $10 million.
Also in 2002, she appeared in Steven Spielberg's Catch Me If You Can as Marci. Reception for the movie was mostly positive and it also proved to be a box office success, grossing over $352 million on a $52 million budget. The following year, she starred as Nicole in the comedy feature Old School, which garnered mixed to positive reviews and became a commercial success.
She next starred as Karen Page in the superhero film Daredevil, starring alongside Ben Affleck and Jennifer Garner. Despite the movie's mixed reception, it became a financial success, earning more than $179 million worldwide on a $78 million budget.
In 2004, she appeared in an episode of the hit comedy series Friends and starred in the short film Nobody's Perfect. Subsequently, she played the role of Sandra Walker in the romantic thriller Art Heist, which was poorly received by most critics.
It was also in 2004 that she landed the role of Naomi in Eternal Sunshine of the Spotless Mind. In the film, she plays Jim Carrey's ex-girlfriend but her scenes were deleted from the movie. Eternal Sunshine of the Spotless Mind received critical acclaim and was also a commercial success.
In 2005, she starred opposite Eion Bailey in Life of the Party. It was also around this time that she was cast in her first breakthrough role as Dr. Meredith Grey in the ABC medical drama series Grey's Anatomy. The show was a huge success that Pompeo instantly became an international star.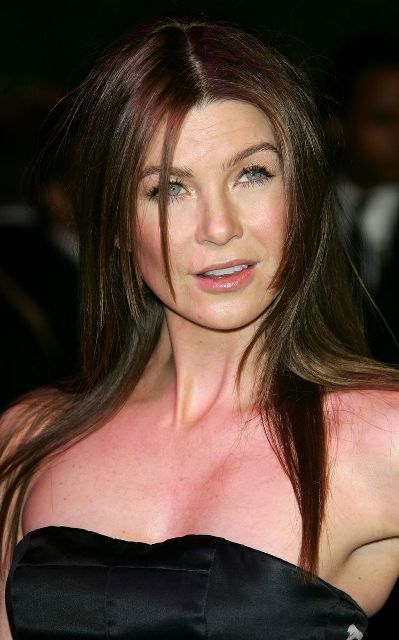 Continued Success and Plastic Surgery
For her performance, she won a Satellite Award for Best Actress in a Drama Series in 2007 and received a Special Achievement in Entertaining from the National Italian American Foundation that same year. In 2013, she won a People's Choice Award for Favorite TV Drama Actress.
Grey's Anatomy has been recently renewed for an 11th season. In 2011, Pompeo was named the ninth highest-paid television actress, in which she earned $7 million. The following year, she became the eight highest-paid television actress, earning $9 million.
It has almost been a decade before Pompeo gained mainstream fame as Dr. Meredith Grey and she still looks the same as she first stepped into the limelight in 2005. People consider the Grey's Anatomy star as one of those actresses who don't seem to age. Now 44, Pompeo looks fabulous as ever.
However, there's one transformation that people couldn't help but notice: her fuller cheeks. While some observers think that her plumped up cheeks are a result of weight gain, others think it's plastic surgery. Celebrity plastic surgeon Dr. Anthony Youn also noticed this change, saying: "Ellen Pompeo's cheeks look puffy. It's possible she may have had some filler injections into her cheeks."
After giving birth to daughter Stella Luna Pompeo Ivery in September 2009, the actress gained substantial weight, losing her skinny body but while she has already lost her baby weight, it still seems that her face is fuller than it used to, making people think that it could be the result of fillers.
Also, even though she's already in her 40s, the actress has only a few wrinkles visible. It seems that she receives Botox injections to make this happen though she makes sure it doesn't get distributed to her entire face as she wants to leave Botox-free areas to enable her face to convey expressions. That, or she could just be aging naturally and beautifully.